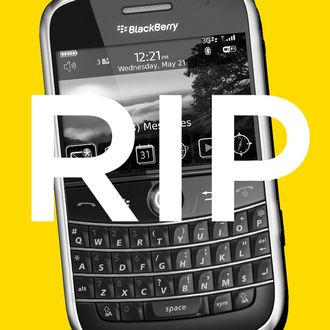 BlackBerry has decided to end the production of its Classic model, closing the curtain on the company's golden age as it continues the lengthy transition to also-ran in the crowded smartphone market.
The Classic model, introduced in 2013, was a throwback to the raised-button physical keyboards on older BlackBerry models, a feature that early smartphone adopters loved. Many preferred it to the more finicky touch-screen keyboards on iOS and Android.
"It has been an incredible workhorse device for customers, exceeding all expectations," COO Ralph Pini wrote in a blog post. "But, the Classic has long surpassed the average lifespan for a smartphone in today's market."
The decision to end production leaves their touch-screen Passport as the only in-production model running the BB10 operating system. BlackBerry is now in the process of moving its platform over to Android.
The news of the Classic's demise comes on the heels of news that the U.S. Senate will no longer support BlackBerry devices. Once the legislative body exhausts the current supply of 600 or so, that's it. The BlackBerry, once a sign of elite Beltway power players, is now a symbol of stodginess and obsolescence.