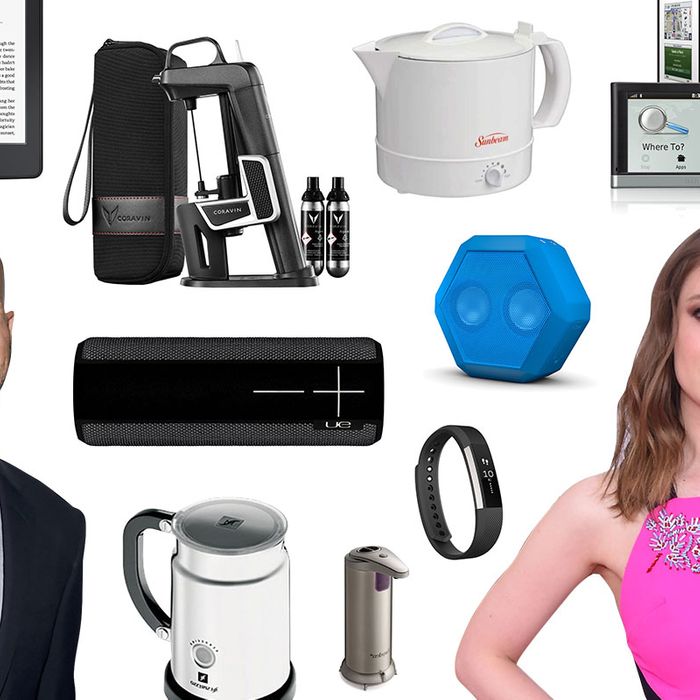 Stars! They love their automatic hand-soap dispensers just like us! We polled a bunch of famous people on their favorite gadget and found out that Jorma Taccone loves the Boombotix that RZA gave him, and Mike Birbiglia can't get enough of his Fitbit.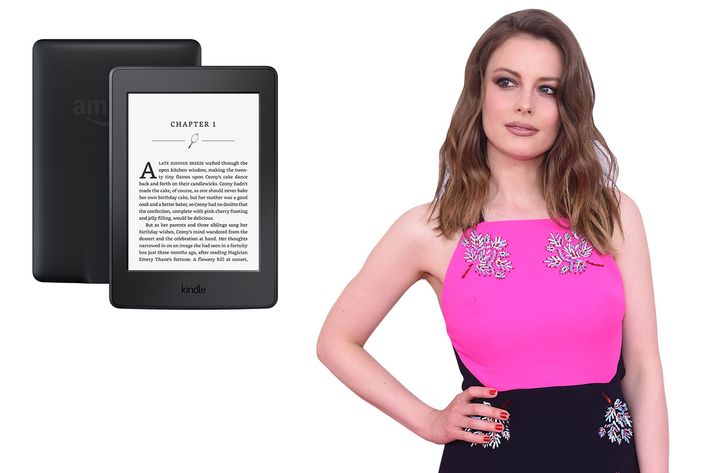 Gillian Jacobs
"I've fallen in love with my Kindle recently. I was never a Kindle person, but traveling a lot, I have realized the benefit of being able to have a lot of books on one small tablet."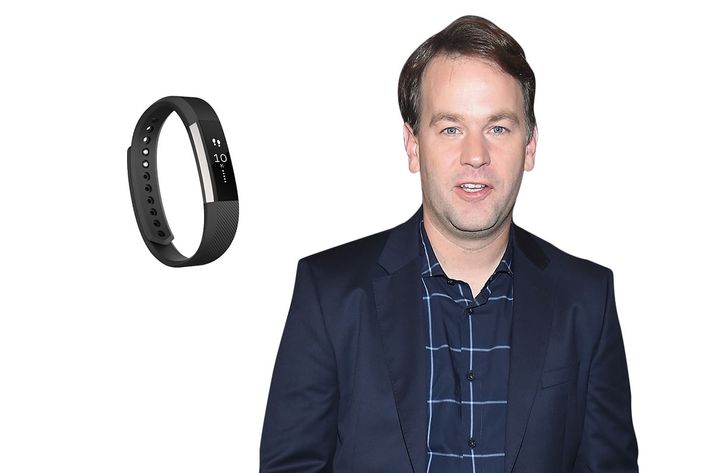 Mike Birbiglia
"My Fitbit. Because it tells me how long I sleep at night. And it even tells me, like, when I'm restless. It's incredible."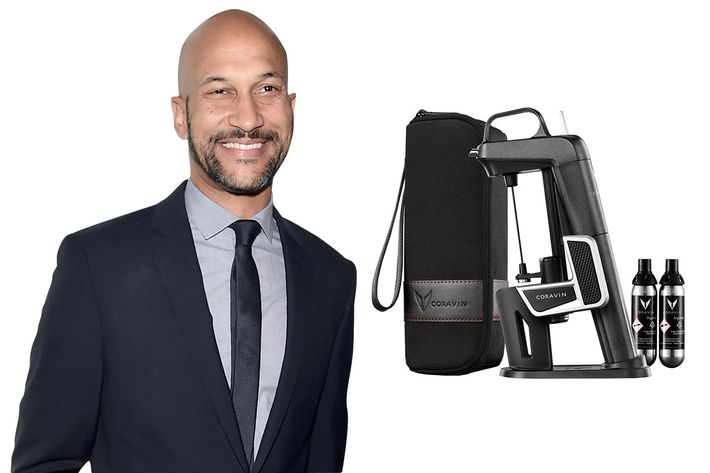 Keegan-Michael Key
"My favorite gadget right now is this wine opener — you've seen these things — where you pierce the wine cork with, like, a syringe that has air, and you just go like this on the top, and it pumps air into the cork, and then the cork just raises up out of the thing. It's like a magic trick. It's real fun."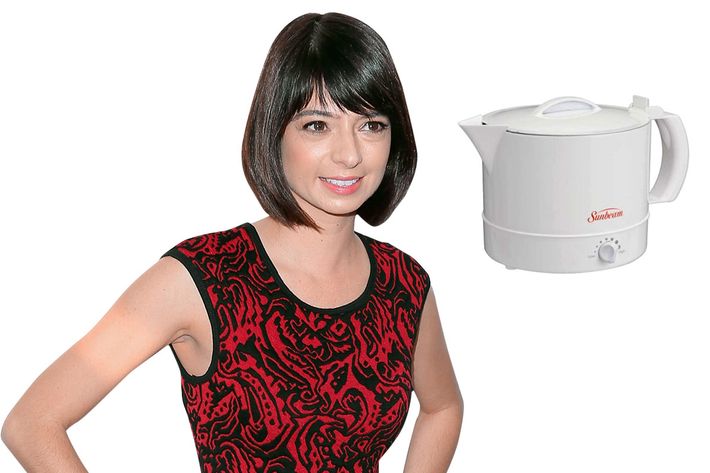 Kate Micucci
"I have one of those Sunbeam things that you can boil water in really really fast. If I didn't have that thing, I don't know that I would drink so much tea. I've had it since college, it's still holding up great, and I don't know what I would do without it. [Laughs.] Every morning, that's how I make my tea."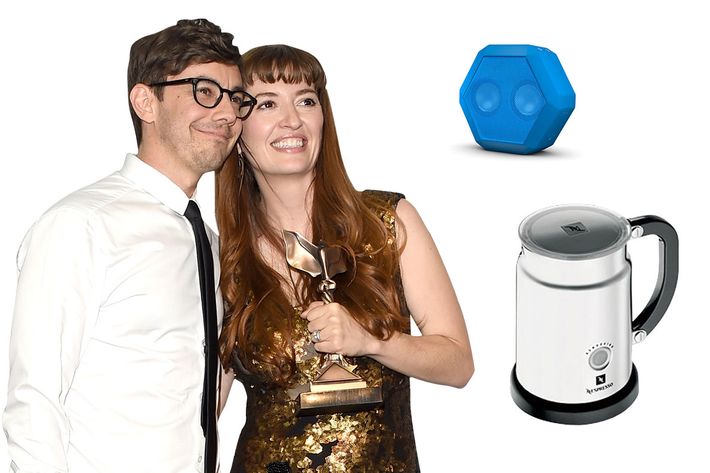 Jorma Taccone and Marielle Heller
JT: "I have something that RZA from Wu-Tang Clan gave us called the Boombotix, and it's a little hexagonal Bluetooth speaker, and I use it all the time. And it's really durable — my kid uses it and he chucks it across the room and it, like, is unbreakable somehow. It has pretty good sound. I mean, RZA cares about sound quality, you know what I mean? I would hope he does. Seems like he did."
MH: "Oh, I like our Nespresso milk frother that I use every morning for making myself coffee. It's an electric one, and it makes incredible foam. And every morning I make myself a cup of coffee, and then I give my kid a little bit of milk foam in a tiny little espresso cup, and we pretend we have our coffee together."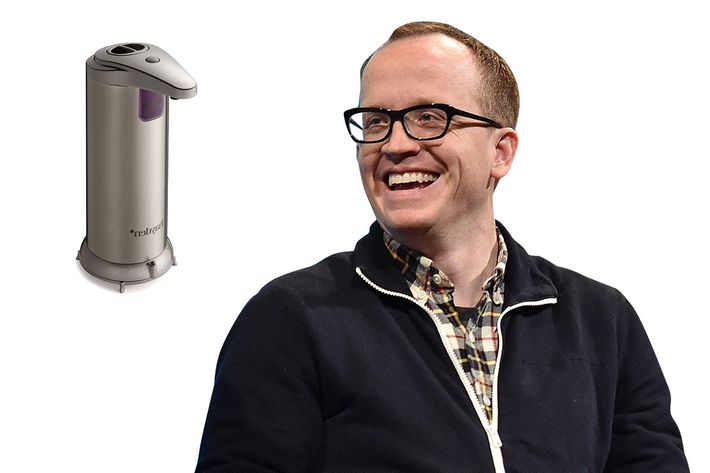 Chris Gethard
"My mom gave me a gift once which was an automatic hand soap dispenser, and I keep that in my kitchen. I greatly enjoy it. I do; you stick your hand under it, and it shoots the soap on your hand, and it's right there on my kitchen sink. Which is not a thing everyone gets in their house. It feels like a real luxury."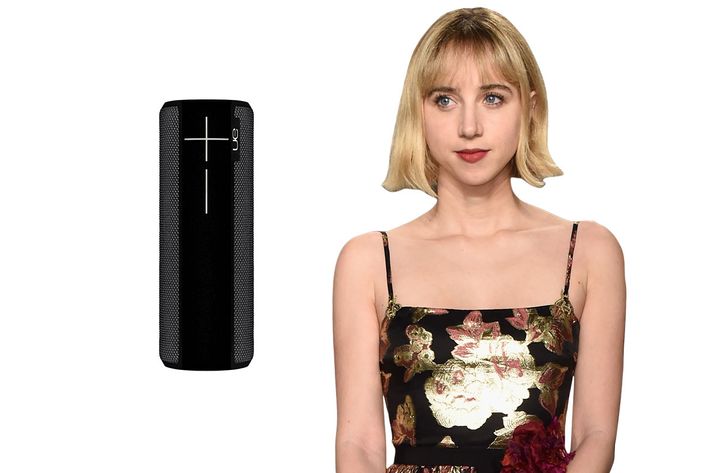 Zoe Kazan
"We have a UE Boom, which we bring in the car. Paul [Dano]'s sister doesn't have a stereo. It's, like, his grandparents' old car, and so we put that in the car. It has great sound."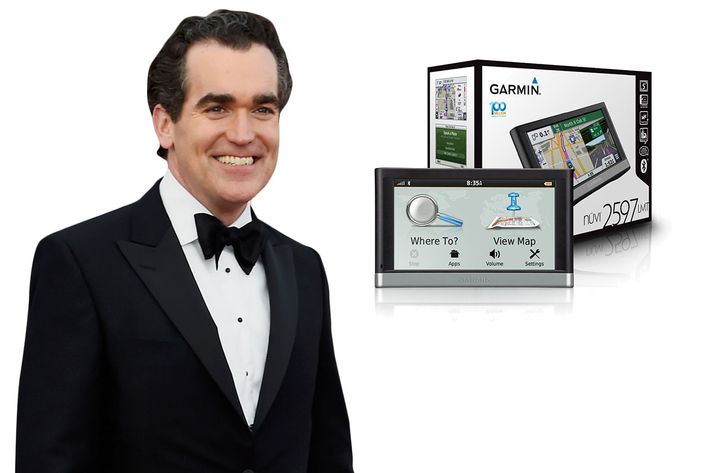 Brian d'Arcy James
"We have, like, the 1979 version of a Garmin, you know, the GPS. It's really great, it's like, I don't know, Pong on the TV. But it works. It gets us there, and they're very helpful."
Reported at the Don't Think Twice premiere.
The Strategist is a series of smart, obsessive shopping guides from the New York Magazine section of the same name. We've scoured the web to bring you the best of the best. Some of our latest conquests include rolling luggage, umbrellas, beach tents, incense, white T-shirts, nail clippers, and yoga mats. If you buy something through our links, we may earn an affiliate commission. Please note that all prices are subject to change.