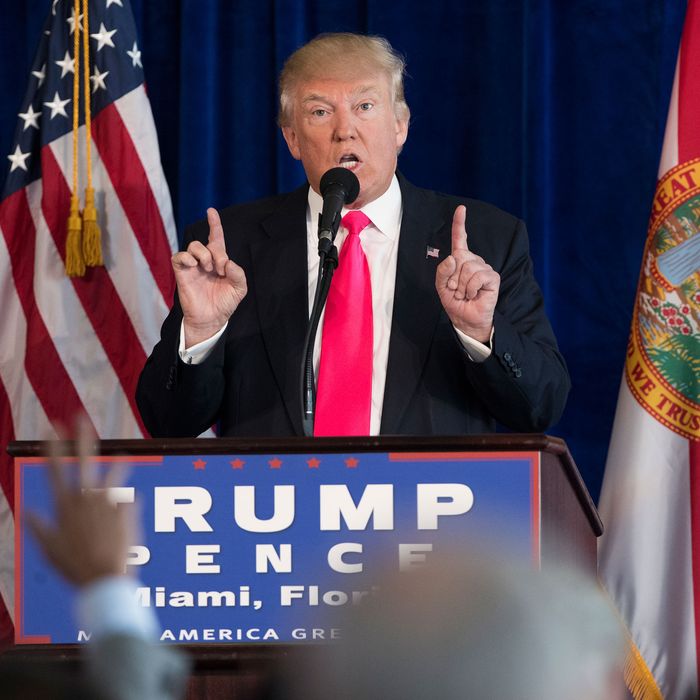 Donald Trump calls in Russian cyberstrike.
Photo: Evan Vucci/AP Photo
It is not clear exactly what kind of shady relationship Donald Trump has with Russia, but a few things are clear. He has repeatedly and lavishly praised its dictator. His closest Russia advisers are financially dependent on the Kremlin. He has promised to abrogate the NATO treaty's foundational commitment to defend fellow members from an outside invasion (most likely from Russia). The Russian regime has a history of trying to influence elections overseas, and cyberwarfare experts both inside and outside of American intelligence are nearly certain Russia carried out the hack of the Democratic National Committee's emails.
Now he is literally asking Russia, in public, to carry out a second attack:
This is Trump's response to the accusation that he is unduly close to a hostile foreign power: to ask its spies to break American law in order to help him win. Some leftists have mocked the notion that Trump is allied with a foreign power as "McCarthyism."
But when he's openly calling on them to carry out espionage on your behalf, it's not even a matter of speculation — it's just simple fact.