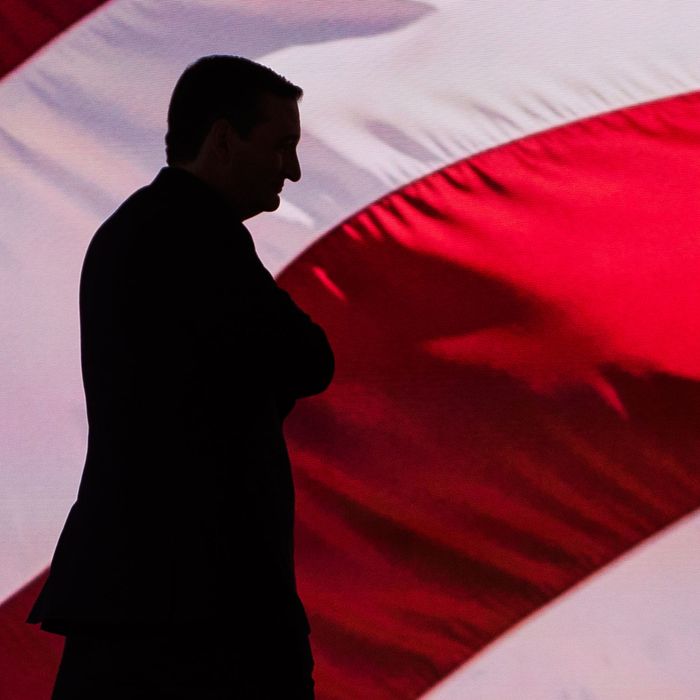 Ted Cruz leaves the stage after speaking during the Republican National Convention.
Photo: Andres Kudacki
Good morning and welcome to Fresh Intelligence, our roundup of the stories, ideas, and memes you'll be talking about today. In this edition, Cruz takes a stand, Pence faces his destiny, and Elon Musk unveils his master plan. Here's the rundown for Thursday, July 21.
WEATHER
Large portions of the country will be hit by the potentially dangerous heat wave moving east from the Southwest across the Midwest through the weekend, plunging more than 20 states into triple-digit temperatures. New York will be sunny and clear with highs just breaking 90. [USA Today]
FRONT PAGE
Why Doesn't This Feel Better? Ted Cruz Booed Off Convention Stage
In a perfect bit of typecasting, Ted Cruz may be the biggest troll at the Republican National Convention. Near the end of a rousing speech, with the whole crowd eagerly anticipating his endorsement of Donald Trump, Cruz instead called on Americans to "vote your conscience" — pretty much the opposite of what the Trump camp wants voters to do. The convention hall erupted into angry boos, and conservatives are outraged — but others see it as a bold (if self-serving) stand against electing a madman.
EARLY AND OFTEN
Pence Accepts the Vice-Presidential Nomination, Lives Up to His Boring Reputation
Last night was supposed to be Mike Pence's night — before Ted Cruz effectively stole it. Pence took the stage in Cleveland to accept his party's nomination for vice-president and did exactly what he was there to do: Give a speech so boring, so conservative — in every meaning of the word — and so totally bereft of surprises, that it will make the Trump ticket look slightly less like a ticket of race-baiting, huckster robber barons. We'd discuss his speech in more detail, but frankly can't remember what he said. [NYT]
Trump Wants Fracking Exec for Energy Secretary
Sources close to Donald Trump say that if he becomes president, he would likely tap Harold Hamm for secretary of energy. Hamm is the the chief executive of Continental Resources, an Oklahoma-based oil-and-gas company, and a major proponent of fracking. If confirmed, Hamm would be the first energy secretary to come directly from the oil-and-gas industry. Needless to say, his appointment would represent a historic setback for environmentalists; speaking at the Republican National Convention last night, Hamm said environmental regulations were increasing America's dependence on Middle Eastern oil. [Reuters]
Court Rules Texas Voter-ID Law Violates Voting Rights Act — Again
A federal-appeals court has ruled to support a lower-court ruling that Texas's restrictive voter-ID law violated the Voting Rights Act. The ruling may have serious consequences for the election in November. Opponents of the law — mostly Democrats — have claimed that it unfairly targets and disenfranchises minority voters. Minority voters make up a huge voting block in Texas and are more likely to vote Democratic — a fact not lost on Republicans, who are now scrambling to salvage the portions of the law that pass muster with the courts. [Politico]
In Rare Bout of Self-Control, Trump Stops Short of Calling for Clinton to Be Shot
To be honest, with all the vitriol being thrown around this election season, we're surprised that people even noticed New Hampshire delegate Al Baldasaro's recent comments that Hillary Clinton — who he also charmingly described as a "piece of garbage" — should be "shot for treason." Not only did they notice, but now the Secret Service is investigating the comments, and the Trump campaign has had to do something it hates: Distance itself from violent, alarmist rhetoric. Yesterday, Trump spokesperson Hope Hicks said, "Mr. Trump and the campaign do not agree." Baldasaro has been described in the past as a Trump advisor. [The Hill]
THE STREET, THE VALLEY
Monopoly: The Drinking Game
In a change of heart, anti-trust regulators have approved a massive $107 billion merger for the world's two largest breweries: Anheuser-Busch InBev and SABMiller. To get approval, the companies needed to promise to limit practices that discourage competition, including the use of incentive programs that had been a major point of contention for craft-beer companies. [Reuters]
Tesla Master Plan Unveiled: Solar Panels, Trucks, Robot Cars, and Presumably, Space Lasers
Tesla CEO Elon Musk — the eccentric billionaire recently voted "most suited for their own name" — unveiled his long-awaited master plan yesterday. With Tesla under pressure from nervous investors not to diversify too much, Musk decided to ignore them entirely, announcing plans for new solar-powered vehicles, electric trucks for freight, buses for mass transportation, and self-driving cars that could be used in ride-sharing programs "to make money for you when you aren't using it." Free money, almost always a good idea. [Bloomberg]
Download Planet Earth While You Can, KickassTorrents Owner Faces Jail Time
You may not know the name Artem Vaulin, but if you're like us, you've downloaded a lot of Fraiser from him. Vaulin is allegedly the owner of the world's most popular torrent website, KickassTorrents. But now, Vaulin is in a Polish prison, facing extradition to the United States where the government wants to charge him with illegally distributing copyrighted materials worth "more than $1 billion." [Gizmodo]
Eric Holder to Do for Airbnb What He Did for the Country: Totally Solve Its Racial Issues
Perhaps Silicon Valley is starting to have a bit too much clout? After facing criticism over racial discrimination on its platform, Airbnb is bringing in the big guns, and they are seriously big guns. The online vacation-home marketplace announced yesterday that it had hired Eric Holder, the one-time U.S. attorney general, to draft its new, non-racist antidiscrimination corporate strategy. Good get, guys! [Bloomberg]
MEDIA BUBBLE
Playboy Realizes All that Nudity Was Good for Business
Layoffs were announced yesterday in Playboy's digital division. Among those looking for a new job is chief content officer Cory Jones. If that's not bad enough news, Playboy also cancelled its annual Comic-Con party in San Diego. Who ever heard of a Playboy party anyway? [The Wrap]
Live-Action Pokémon Movie in the Works (Please Say Gérard Depardieu Will Play Pikachu)
Legendary Pictures acquired the rights for a live-action Pokémon movie, and Lionsgate announced yesterday that it will begin work on the movie next year. For some reason, the movie will be a remake of the obscure 3DS game Great Detective Pikachu which never even came out in the United States. The new movie should be ready for release just around the time everyone stops caring about Pokémon again. [AV Club]
The Associated Press's Executive Editor Is Stepping Down
Kathleen Carroll, the AP's executive editor and its highest-ranked editorial staffer, has announced that she is planning on retiring at the end of the year. Carroll is stepping down for the best reason we've ever heard: to spend time with her family and mostly to sleep "in on weekdays." Enjoy it! [Poynter]
PHOTO OP
This Really Happened
We're sure there's a perfectly reasonable explanation for this …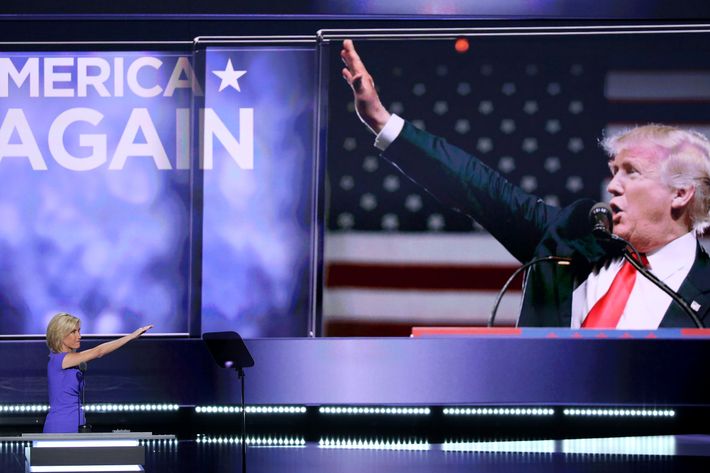 MORNING MEME
Topical!
This is what the internet is for.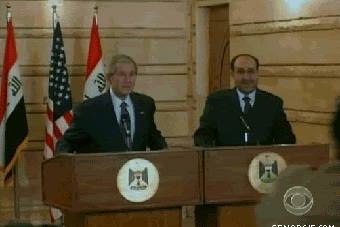 OTHER LOCAL NEWS
Seattle Man Has Roommate Drama
This Seattle man seems to have taken in stride something that would have irreparably traumatized us. Namely, discovering a delusional stranger had been living in his attic. The man discovered his surprise roommate after hearing noises, seeing mysterious lights on, and finally, when she locked herself in his office claiming, "This is my house. I live here. I've been here for three days. Jimmy said I could live here." The man's name is not Jimmy. [KOMO]
Pill-Popping Pooch Gets Owner in Trouble Again
When a woman in St. Lucie County — yes, Florida — was pulled over and discovered to have illegally prescribed pills on her, she did the natural thing and claimed that the pills were her dog's. Why a trick that totally worked when we spilled juice as children wouldn't work on a police officer over an illegal stash of pills is a mystery. [Off the Beat]
HAPPENING TODAY
Better Than Christmas
Today is the 17th annual gatherings of the Juggalos. The must-be-seen-to-be-believed yearly reunion of die-hard fans of the Insane Clown Posse is one of this nation's greatest traditions and 10 billion times cooler than Burning Man. Just saying. [NYT]
RNC to Reach Peak Trump
Today is the main day of the Republican National Convention, when it is all about the Donald and he officially accepts the presidential nomination. Or maybe he won't. Maybe he'll take the stage with Joaquin Phoenix or something, explain that this whole thing has been for a music video, and we can all have a big laugh. Fingers-crossed emoji. [Mic]