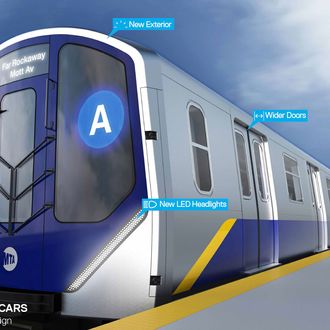 A train of the future: new exterior, wider doors, probably still being rerouted along the F line.
On the morning an overnight LIRR derailment scrambled service and smoke shut down part of the L train, Governor Andrew Cuomo unveiled some shiny new upgrades to New York City's transit system. If you were thinking something along the lines of a brand-new signal system, you're a tad off. Instead, you'll be getting redesigned, elongated subway cars and renovations to more than 30 subway stations.
The plans are part of a $27 billion, five-year MTA capital plan to improve the subway system. The proposal calls for more than 1,000 new subway cars, including 750 that will feature an "open gangway" design — basically getting rid of the rickety sliding doors in exchange for an accordion-like design. With this layout, passengers can more easily spread out and accommodate crowds, so there's no excuse not to move inside and make way for riders, in case you're listening, guy who refuses to give up his spot next to the subway doors. The new trains will also have wider subway doors and foldable seats.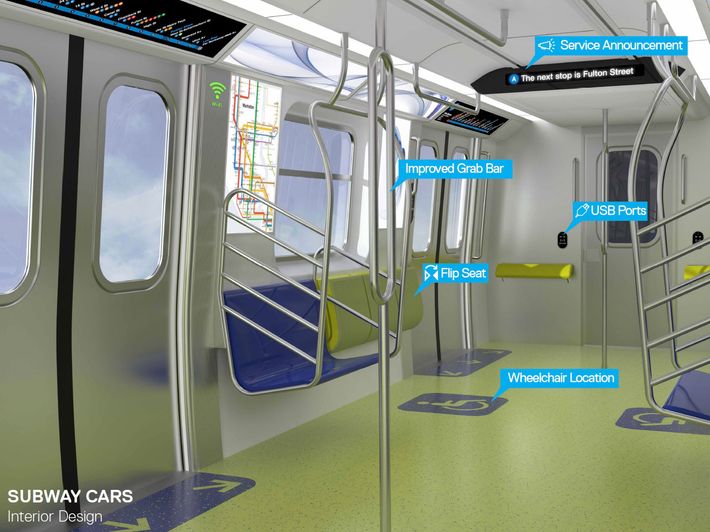 The subway car should remedy at least one of the MTA's pressing problems: overcrowding. The open-ended design and the wider doors (about eight more inches) will reduce delays by increasing the train's capacity and speeding up the time it takes people to get on and off.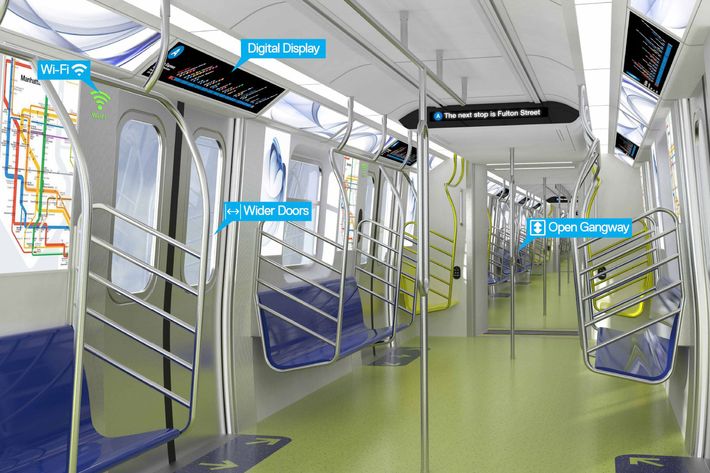 Inside, the new cars will be decked out with USB chargers, Wi-Fi, and security cameras. The exteriors will get LED headlights and "a blue stripe with gold accents along the sides," for some reason. 
The MTA will also renovate 31 stations across the five boroughs that will feature such amenities as improved lighting, digital displays with real-time updates, Wi-Fi and improved cell service, and benches with built-in chargers. Stations will also get brand-new canopies so there's no possible way to miss the subway entrance: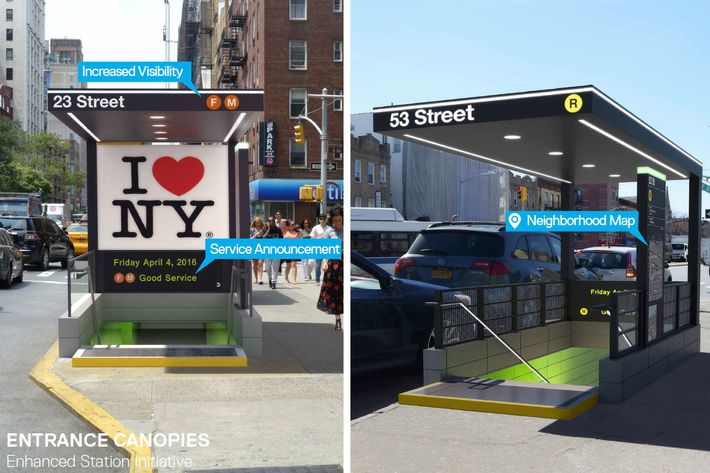 The MTA is asking for proposals this week for the first slate of stations to be upgraded, all in Brooklyn: Prospect Avenue, 53 Street, and Bay Ridge Avenue.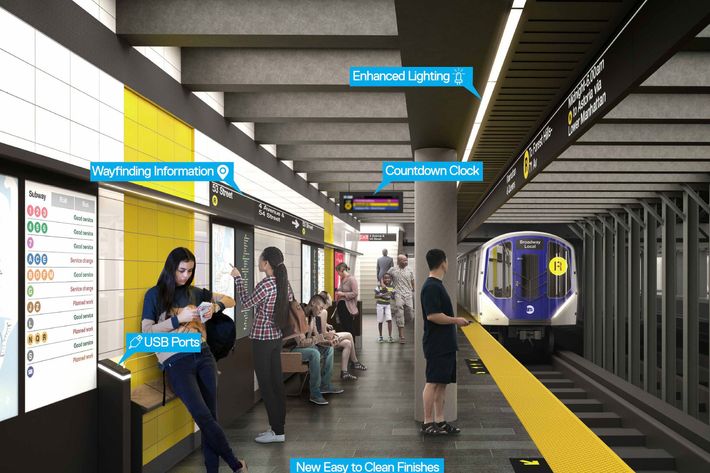 Governor Cuomo said all stations should be renovated by 2018, and the new cars should be online by 2023. It's still a bit uncertain where all of the money for these projects will come from. The state is committed to cover $8 billion of the capital plan, and has set aside only $3.9 billion so far. The city is supposed to throw in another $2.5 billion. The MTA said back in April that fares won't go up to help pay for the projects, which will also include overhauling the MetroCard system and expanding the not-yet-complete Second Avenue subway to its next phase.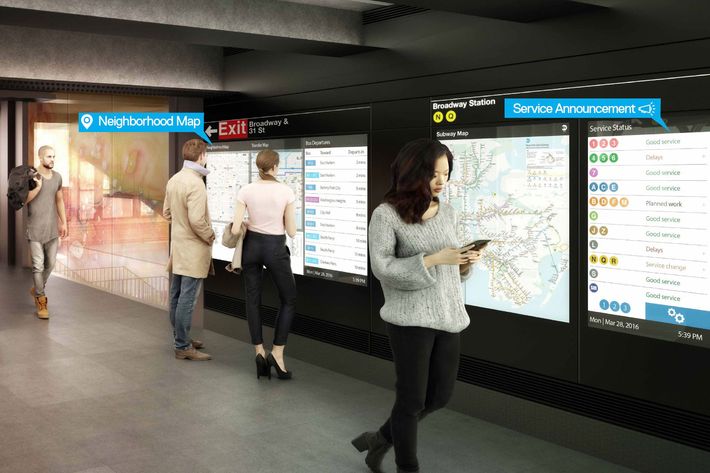 And one more bonus: The new subway stations will also feature new "contemporary art," so you'll have something to muse at just in case, for some reason, the brand-new subway doesn't arrive right on time to your brand-new platform.
*New York state appropriated $2.9 billion this year to the $27 billion MTA capitol plan, in addition to the $1 billion already allocated. The post has been updated with the correct figure.