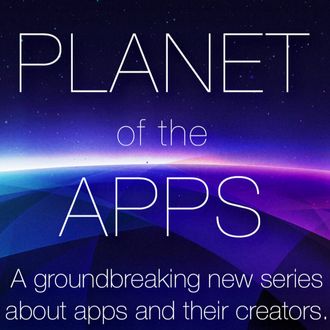 Do you know how to build an app? Do you have a desire to publicly embarrass yourself? Are you free to fly to Los Angeles "over a non-consecutive period from late 2016 to early 2017"? Great. You should apply to be on Apple's inaugural reality-tv show.
Titled Planet of the Apps, the long-rumored Apple show is finally coming to fruition. Applicants need to be at least 18 and can submit as many app applications (again, groan) as they'd like, so long as the app is in beta by October 21. Perks of joining the cast include "the chance to receive hands-on guidance from some of the most influential experts in the tech community, featured placement on the App Store, and funding from top-tier VCs," the show's website explains. (Though still no word on who those experts will be.)
To apply, Apple is requesting people submit a one-minute video introducing themselves and showing off their personalities, before August 26. The company also asks that all submissions be shot horizontally, not vertically. But if you're applying to be on a TV show starring techies, we're going to assume you already knew that.