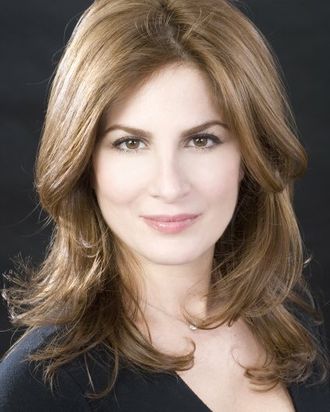 The Murdochs may have ousted Fox News chief Roger Ailes, but he is still working to cover up claims of sexual harassment at the network. A few hours after Rupert, Lachlan, and James Murdoch announced Ailes's departure on July 21 (with a golden parachute of $40 million and advisory gig through 2018) and pledged their "commitment to maintaining a work environment based on trust and respect," Ailes's attorney, Barry Asen, intimidated a former reporter for speaking out about her sexual harassment at Fox.
Rudi Bakhtiar, who says she was fired from Fox News after complaining about sexual harassment, says that Ailes's attorney left a message for her lawyer on Thursday: "He said he heard that I have an interview with Gabe Sherman. His message said that, 'If so, you violated the non-disparagement agreement.'" Bakhtiar says her lawyer received the call about an hour after I contacted Brian Wilson, the former Fox News Washington bureau chief who she says made unwanted sexual advances toward her, for comment. Wilson, who left Fox in 2010, denied harassing Bakhtiar.
As the New York Times is also reporting, the incident that Bakhtiar describes allegedly took place around Thanksgiving 2006 at the George Hotel, near the Fox bureau in Washington. At the time, Bakhtiar was going back and forth between New York and D.C. Wilson, who was about to be promoted to bureau chief, asked to meet Bakhtiar — "'off-campus' is how he put it" — to tell her about his new position. In the lobby of her hotel, he said he would make her a full-time Washington correspondent, which was her dream job. "Oh my God, Brian, that's wonderful!" she recalls saying. "And he says, 'Well, you know what that means for you.' I said, 'Brian, I won't let you down. I'm going to bust my ass for you. You're going to be so proud.' And he says, 'Yeah, I know. You're great at that. But you know how I feel about you, right, Rudi?' And all of a sudden I'm like, Uh oh. I said, 'Well … I really respect you, too. I think you're wonderful at what you do.' And he says, 'No, no, no … do you know how I really feel about you?' I went from ecstasy to my whole body freezing. I said, 'No, I'm not following, Brian.' He said, 'Well, let's just say I want to see the inside of your hotel room.'"
Bakhtiar tried to get out of the situation as gracefully as possible.
"I just thought, Choose your words carefully, Rudi. He's the next bureau chief, and you really want this job. So I said, 'Brian, I have tremendous respect for you. If I've done anything to make you think that I feel that way about you, I apologize, because I thought we were friends, and we have a professional relationship, and I'm sorry, but I just don't do that. I've never had to do that for a job. This is not okay with me.' And he says, 'What's wrong with being friends with benefits?'" Bakhtiar again told him no. "'I'm engaged. I'm in love with my fiancé. I really want this job, but there's no way that I'm going to show you the inside of my hotel room.'" She ended the meeting as quickly as possible.
Around the time that Fox News officially announced Wilson's promotion to bureau chief on January 25, 2007, John Moody, then Fox's head of news editorial, told Bakhtiar she was no longer assigned to the Washington bureau. "I had been doing this for seven days a week for five months, so you can imagine how furious I was," she says.
It wasn't the first time Bakhtiar had endured harassment at the network. Ailes himself made unwanted sexual comments during her first interview in 2005. "He said, 'Can you stand up for a second?'" Bakhtiar recalled. "I said, 'Excuse me?' He said, 'Just stand up. I want to see your legs.' So I stood up and said, 'Is this part of the job requirement?' He just laughed and said, 'No, no, no. Sit down.'"
Whatever discomfort Bakhtiar felt was tempered by her eagerness for the job and the career possibilities Ailes offered. She had left CNN to care for her dying father after almost ten years in cable news, and now wanted to work again. Bakhtiar, who speaks fluent Farsi, told Ailes she wanted to report in Iran. (Bakhtiar is a relative of Iranian prime minister Shapour Bakhtiar, who was assassinated in France in 1991.) "Roger says, 'I'll give you that opportunity.' I basically signed on the dotted line," Bakhtiar recalls.
When she returned from reporting in Tehran, where she covered the summit meeting between then-Iranian president Mahmoud Ahmadinejad and then-Iraqi prime minister Nouri al-Maliki, she began appearing on Fox & Friends and serving as a general-assignment correspondent. That's when the pressure from management to conform to Fox's hypersexualized aesthetic began. "I would never wear skirts at work. One day they rolled in a bunch of skirts for me and said, 'These are a gift from Roger Ailes.' They were all miniskirts," Bakhtiar recalled. "I said, 'Are you forcing me to wear skirts?' And they said, 'No, we're just suggesting. Roger really likes it. And you've got nice legs. Why aren't you wearing skirts?'" After several weeks, Bakhtiar told Fox's programming head, Bill Shine, that she did not want to appear on Fox & Friends anymore.
She had never complained about this sexist treatment, but after Wilson propositioned her in the fall of 2006 and she was reassigned, Bakhtiar says, Megyn Kelly encouraged her to speak up. "Megyn told me, 'Don't be afraid. Go talk to HR. You're a really good reporter. You're really strong. They can't do this to you.' She was shocked." (Kelly did not respond to a request for comment.)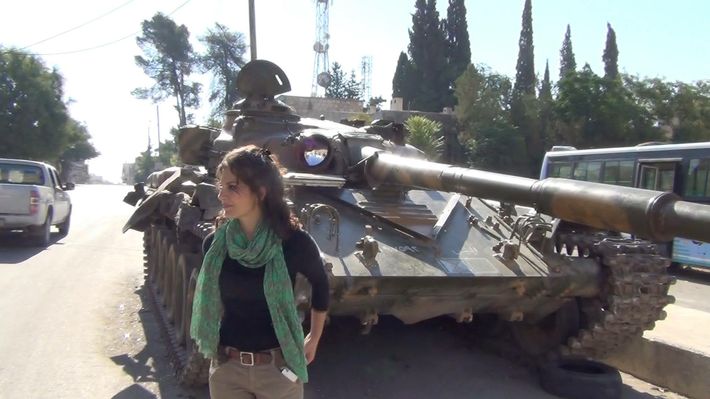 Initially, Bakhtiar only complained to her agent about the harassment that she believed was behind her reassignment. In February 2007, her agent raised the issue, confidentially, with Shine. Shine responded: "I am not in a position to keep this confidential … the network has a zero-tolerance policy for these types of matters. We will have to investigate."
Reluctantly, Bakhtiar agreed to meet with Fox News' vice-president for human resources, Maureen Hunt, to tell her about what had happened in D.C. and its effects on her career. She felt that Fox was making efforts to marginalize her by assigning her frivolous stories on the afternoon news show hosted by John Gibson, according to internal documents obtained by New York. "It seems to me that my role … has been diminished," Bakhtiar wrote to Shine on March 6, 2007. "I'm constantly being given ridiculous stories. I realize certain animosities might have arisen from my desire to move to D.C. But it's gotten to the point where I feel like I'm not wanted on this show." Bakhtiar cited examples of tabloid assignments. "Last week I had the girl who wouldn't stop hiccuping (among other inane topics) … Today I'm doing love letters from a crazed astronaut."
When she finally met with Fox general counsel Dianne Brandi and other Fox representatives, "They kept asking me, 'Are you pressing charges? Are you pressing charges?' And I kept saying, 'Are you going to give me the job? I want the job. I don't want problems. All I want is this Washington, D.C., correspondent's job.'"
Not long afterward, Ailes called her into a meeting. "We're letting you go, Rudi," she remembers him telling her. "I said, 'Why?' And he said, 'John Moody doesn't think you're a good reporter.' And I said, 'Excuse me? I broke news for you in Iran. I was the only reporter able to get into Iran for you guys. You know as well as I do that this has everything to do with Brian Wilson, because I didn't play ball.'" Ailes replied, "Oh no, come on! It had nothing to do with that."
Bakhtiar remembers staring at him in disbelief. "I said, 'No, this had everything to do with that.'"
(Called for comment, Moody said, "I can confirm I had a low opinion of Rudi Bakhtiar's reporting," but he said he had no memory of her harassment allegations. When I asked Moody about a wider culture of harassment at Fox News, he said, "No comment.")
What happened next shows just how hard Fox News fights sexual-harassment claims. On July 5, 2007, Bakhtiar's lawyer wrote to Fox News saying that she had been unlawfully treated and terminated, citing a hostile environment of sexual harassment, quid pro quo sexual harassment, and retaliation. The case went into confidential mediation. Barry Asen, the lawyer who intimidated Bakhtiar about going public with her story and who is currently representing Ailes in the Carlson lawsuit, wrote a letter to the mediator to refute Bakhtiar's three claims.
"Wilson's alleged invitation for drinks and for a consensual affair did not render Bakhtiar's workplace sexually hostile," he wrote, in part because it was "not even made in the workplace." Asen went on: "Fox News cannot be liable for quid pro quo sexual harassment even if Bakhtiar's allegations against Wilson are true. Wilson was not her supervisor at the time of the harassment." Finally, Asen addressed Bakhtiar's claim of retaliation: "It is true that Bakhtiar engaged in a protected activity by complaining, begrudgingly, to Hunt about alleged sexual harassment by Wilson. It is also true that she experienced a materially adverse action, that is, her contract was terminated. Nonetheless, she cannot prove a causal connection between her complaint and the termination of her contract."
During the negotiations, which took place at Asen's law firm's Washington office, Shine attempted to portray Bakhtiar as a low-performing journalist. But the mediator was not convinced. The tape Shine played "showed how good I was," says Bakhtiar. "It was me doing live shots, one after another. Bill had to keep saying, 'Well, let me forward a little.' The mediator just looked at him and looked at me and says, 'You're very good.'" (Shine did not respond to a request for comment.)
Bakhtiar recalls her lawyer telling her that her case was strong and that she should go public and file a lawsuit in court. But Bakhtiar told her lawyer that she didn't have the strength to fight Fox. "Well, that's what they're banking on," the lawyer replied, informing her that a Fox lawyer said that Ailes was confident she wouldn't take the case to court because of her prominent Iranian family.
In the end, the mediator ruled in Bakhtiar's favor, instructing Fox to pay the $670,000 remaining on the three-year contract she signed with the network on July 13, 2006. Additionally, Fox had to cover Bakhtiar's legal fees, "which were enormous," she says.
For years after leaving Ailes's channel, Bakhtiar says she couldn't find equivalent work in television. She went into public relations for a while and is now a producer at Reuters in Washington. She says she decided to speak about her experience at Fox in the wake of Gretchen Carlson's sexual-harassment lawsuit because she believes Fox's culture of harassment extends far beyond Ailes, and women are afraid to talk about it. She thinks there are many good people at Fox but they are subjected to abusive behavior by senior managers, whose attitude about sexual harassment, she says, is that "it's only a problem if you complain about it."
Fox spokesperson Irena Briganti declined to comment. A spokesperson for 21st Century Fox did not respond for comment.
Bakhtiar says she's fearful of the repercussions of speaking out today. Asen, who did not respond to requests for comment, is an aggressive lawyer and his firm has represented Fox in some of its most high-profile disputes. Still, Bakhtiar thinks it's important to change the culture for women in cable news. "I was actually being part of the problem, because I didn't want to be the person in front taking the hit and losing my job," she says. "And in our business, unfortunately — it's not like it didn't happen at CNN …" But before Fox, she says, "nobody ever took the job away from me for it."