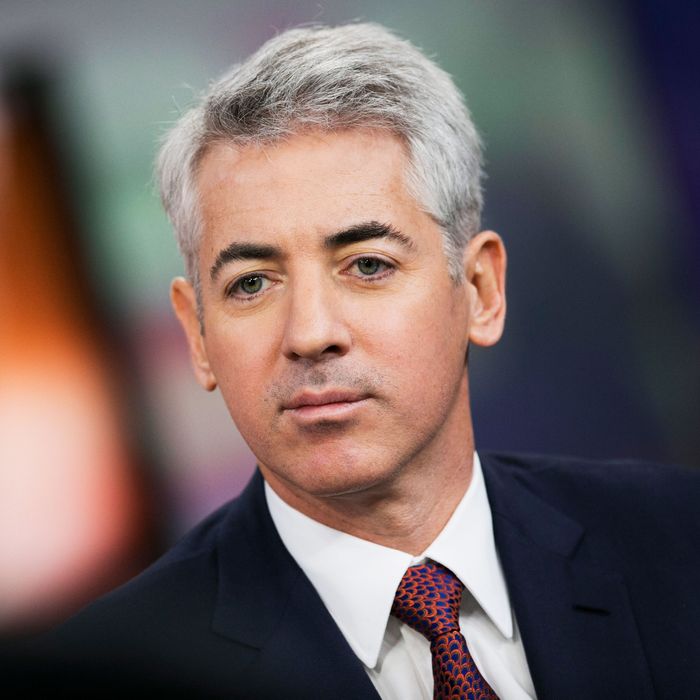 William "Bill" Ackman, founder and chief executive officer of Pershing Square Capital Management LP, pauses during a Bloomberg Television interview.
Photo: Scott Eells/Bloomberg via Getty Images
For more than three years, would-be Herbalife slayer Bill Ackman has been taunting the company with one simple refrain: Show us your retail sales receipts to prove you're not a pyramid scheme — in other words, a company in which salespeople make more money recruiting others than selling products to consumers.
Now, in a long-anticipated settlement with Herbalife, the Federal Trade Commission is making the Los Angeles–based purveyor of nutritional shakes do just that. While the FTC did not go to court to shut down Herbalife, as Ackman had hoped, on Friday it demanded a total restructuring to Herbalife's business practices that could cripple the company going forward.
Indeed, that was another outcome predicted by the hedge-fund manager whose $1 billion short of Herbalife — a bet he made in 2012 that the stock would go down — eventually led to a 28-month probe and Friday's tough action. "We expect that once Herbalife's business restructuring is fully implemented, these fundamental structural changes will cause the pyramid to collapse as top distributors and others take their downlines elsewhere or otherwise quit the business," his Pershing Square Capital Management hedge fund said in a statement Friday.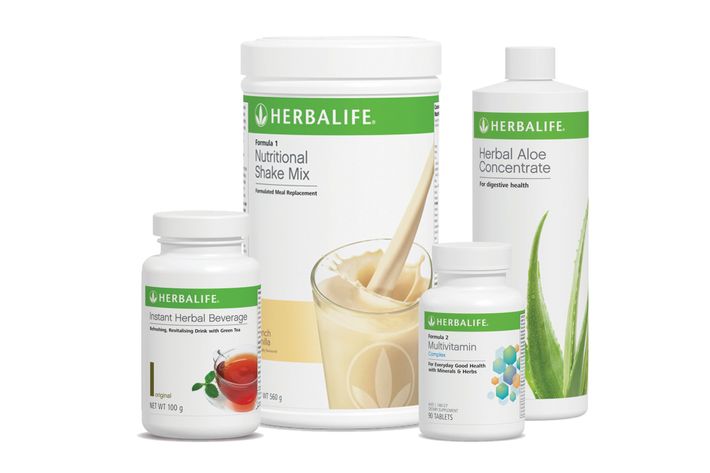 Herbalife shares, which had soared as much as 20 percent on the settlement news early in the day, lost much of their steam as the deal's draconian terms sunk in, and closed the day at $65 — still up 10 percent for the day and about where it was on March 12, 2014, when the FTC announced its probe. Investors were encouraged by a deal announced between Herbalife and the billionaire investor Carl Icahn allowing him to increase his 17 percent stake in the company.
In its unprecedented action, the FTC is mandating Herbalife set up a system to track retail sales that, in theory at least, should preclude future pyramiding activity. The FTC is also forcing Herbalife to pay a record $200 million fine to compensate those whom the FTC says it defrauded with unrealistic promises of riches, and it will also be under the watch of an independent compliance monitor to make sure it adheres to the settlement.
Such terms are the most stringent ever mandated by the FTC, whose federal civil complaint against Herbalife filed in a Los Angeles federal court makes many of the same charges as those leveled by Ackman, giving him a moral victory albeit not a financial one, as his short remains under water.
Herbalife "deceived consumers into believing they could earn substantial money selling diet, nutritional supplement and personal care products," FTC chairwoman Edith Ramirez said in a statement. The FTC said Herbalife's "compensation structure was unfair because it rewards distributors for recruiting others to join and purchase products in order to advance in the marketing program, rather than in response to actual retail demand for the product, causing substantial economic injury to many of its distributors."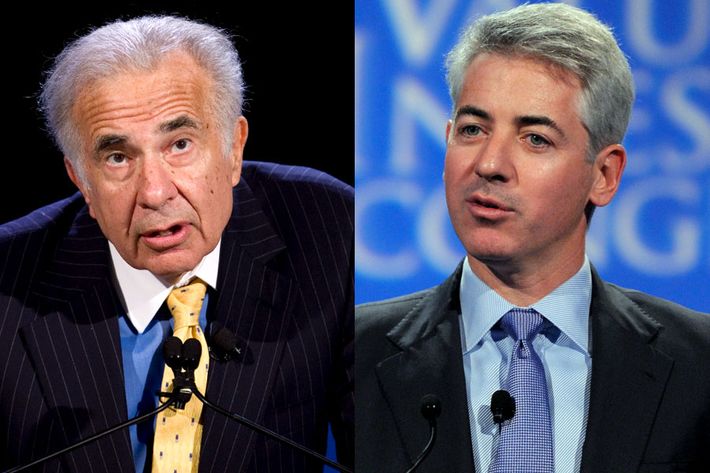 To fix that, the FTC is also mandating that U.S. retail sales account for 80 percent of the company's total sales in the U.S. Individual distributors have to show that two-thirds of their business is retail. If they don't meet that target, top distributors won't be getting the kind of lucrative incentive awards of the past. Right now, the FTC argued in its 44-page complaint, Herbalife's "compensation program incentivizes not retail sales, but the recruiting of additional participants who will fuel the enterprise by making wholesale purchases of product."
The FTC avoided the use of the term "pyramid scheme" in its complaint, but Ramirez was quick to point out in a press conference that doesn't mean that Herbalife is not a pyramid scheme. One problem is that there is no specific law prohibiting pyramid schemes, which means the term has largely been defined through the courts and has come to mean a company whose sales rely primarily on recruitment. Ramirez said the FTC prefers to focus on behavior outlined in the complaint, not labels. But Herbalife, which had told investors it would fight the FTC in court if it could not reach a settlement it could live with, would no doubt have entangled the agency in a long legal battle had they insisted on the pyramid word, critics believe.
Pyramid language or no, regulators clearly did not accept the arguments made by CEO Michael Johnson, who over the past three years has insisted that the company has changed. Herbalife spent more than $100 million on its defense — and millions more trying to divert attention to Ackman, even trying to get the Department of Justice to investigate him for market manipulation. But the DOJ found nothing to prosecute.
Still, Herbalife was quick to claim victory. "The settlements are an acknowledgment that our business model is sound and underscore our confidence in our ability to move forward successfully," Johnson said in a statement. He added that Herbalife believes "many of the allegations made by the FTC are factually incorrect," but wanted to avoid protracted litigation. Herbalife contemporaneously reached a settlement with the Illinois attorney general, agreeing to pay it $3 million.
One sticky problem remains: Herbalife's business model, which relies on independent contractors, is notoriously difficult to police. "We will be watching very closely," Ramirez promised.
"Here's what matters," Lois Greisman, who heads the division of marketing practices at the FTC and worked on the Herbalife investigation, told New York. "As soon as the judge enters the order, we will be all over the company. If they are not in compliance with the order, we will take action. We will not tolerate what has gone on."
The FTC is likely to get help from Ackman, who shows no inclination to back down on his short. In recent weeks, he has, on a daily basis, posted 18 videos showing that Herbalife distributors are continuing to make what he terms "false and misleading" claims — some while the company was in settlement talks, some as recently as this month.