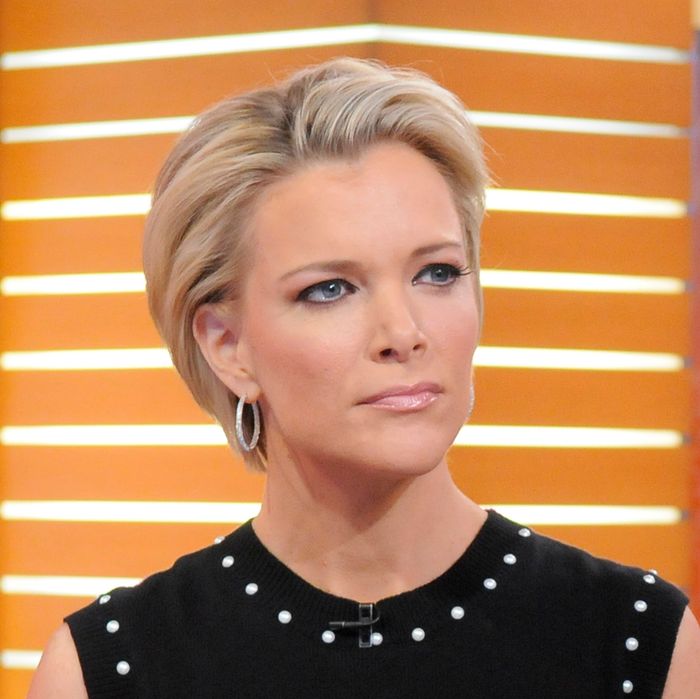 Megyn Kelly on Good Morning America in February.
Photo: Lorenzo Bevilaqua/2016 American Broadcasting Companies, Inc.
When Gretchen Carlson filed her sexual-harassment lawsuit against Roger Ailes on July 6, the explosive allegations surely did not surprise Megyn Kelly. Fox News' biggest star has since told lawyers hired by parent company 21st Century Fox to investigate Ailes that she experienced similar unwanted sexual advances from the Fox News chair in the mid-2000s when she was a young correspondent in the Washington bureau.
According to a source briefed on the investigation, Kelly has helped at least one colleague speak out, too. In recent days, Kelly has called a former Fox female anchor and encouraged her to share her experience of harassment by Ailes with the corporate investigators. The former Fox anchor had described to Kelly being kissed against her will by Ailes during a private meeting. According to a person briefed on Kelly's thinking, Kelly decided to speak to Paul, Weiss attorneys and encourage others to do so because she felt that a parade of Fox women marching to Ailes's defense was presenting a distorted public account of the company's culture. "Megyn thought the other side of the story needed to be told," the source said.
Kelly has so far declined to comment. Her lawyer told the New York Times that "she has cooperated with the inquiry fully and truthfully."
Ailes has responded by launching a counteroffensive against Kelly. Earlier today, Fox spokesperson Irena Briganti emailed reporters a list of glowing remarks Kelly has made about Ailes through the years. Meanwhile, Ailes's lawyer, Susan Estrich, denied the allegations, telling The Hollywood Reporter: "Roger has spent the last 10 years helping Megyn Kelly become the star that she is." And tonight, Breitbart News reported that more than 50 Fox on-air personalities will walk if Ailes is forced out. One Fox source says the article is spin, and that there's no talk of mass exodus among anchors. "This is being made up," the person said.
The problem for Ailes is that the Murdochs, who control 21st Century Fox, are siding with Kelly. Wednesday's New York Post — a Murdoch-owned paper — features Ailes on the front page:
It's widely seen as a message from the Murdochs that Ailes should accept their severance agreement or face further public humiliation.