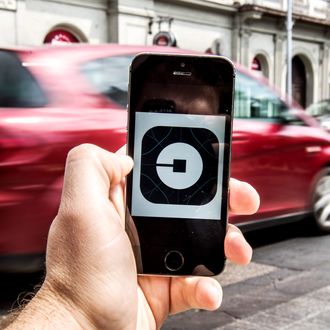 Photo: Bloomberg/Bloomberg Finance LP/Getty Images
Washington, D.C., thinks it might have found a solution that will help take some pressure off of its emergency services: Uber. NBC reports the city's Fire and EMS Department (DCFEMS) is considering moving to car-sharing services or taxis for people who call with less-urgent problems.
People whose issues don't rise to the level of an emergency would be picked up by an Uber or another cab service and taken to a doctor's office, rather than being brought to an emergency room via ambulance. Last year, the EMS department responded to over 160,000 911 calls, the majority of which were later deemed low-priority emergencies, NBC also reports. The Uber of ambulances idea is still in the early stages, but the city says it is looking to make changes by fall 2017. "We are trying to find creative ways to try to reduce the strain on the system," DCFEMS Chief Gregory Dean explained.
Of course, a good way to start would be to remind your friends that playing Pokémon Go does not constitute a real emergency.