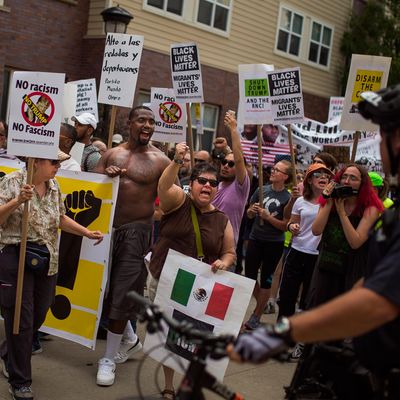 Demonstrators march during the Shut Down Trump & the RNC protest.
Photo: Andres Kudacki
Since clashes with protesters have been a regular feature of Donald Trump rallies, there have been concerns about violence at the Republican National Convention in Cleveland for months — and then came the new round of Black Lives Matter protests, the police shootings in Dallas and Baton Rouge, and the terrorist attack in Nice. On Sunday, law enforcement forged ahead with plans to secure the city, though some changes were made in light of recent events; Police Chief Calvin Williams said barricades were placed around Cleveland to prevent a vehicle from being used as a weapon, like in France last week.