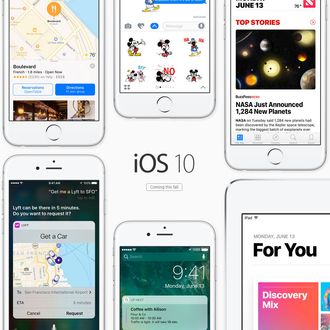 Last week, Apple released the iOS 10 Public Beta, the work-in-progress version of the operating system all Apple users will be able to download when it's officially released next fall. Because I'm a tech blogger — i.e., someone who enjoys making my life harder in order to solve problems I don't actually have — I've been using the beta for the past week. Here's the topline take: It's good! I mean, besides the fact that it's still very much in beta. If you're not interested in turning your phone into a digital lab rat, here's what you have to look forward to when iOS 10 formally rolls out in a few months.
6. Email threads are clearer.
After one or two exchanges, email threads in the iPhone Mail app can get convoluted. With iOS 10, each email is more cleanly delineated in an independent box on your phone screen in reverse chronological order. And if you still want to see the entire thread as one long chain, there's a "See More" option that lets you do that, too.
5. The emojification feature is fun and surprisingly convenient. When you type a word that has an emoji equivalent, iMessage automatically suggests the pictograph you might want to use. (Emoji suggestions appear above the keyboard, similarly to iMessage's existing autocomplete feature.) Alternatively, when you're done typing, you can tap to open the emoji keyboard and every word in your message with a comparable emoji will highlight in orange. Just tap the highlighted words to replace, instead of scrolling through the emoji keyboard.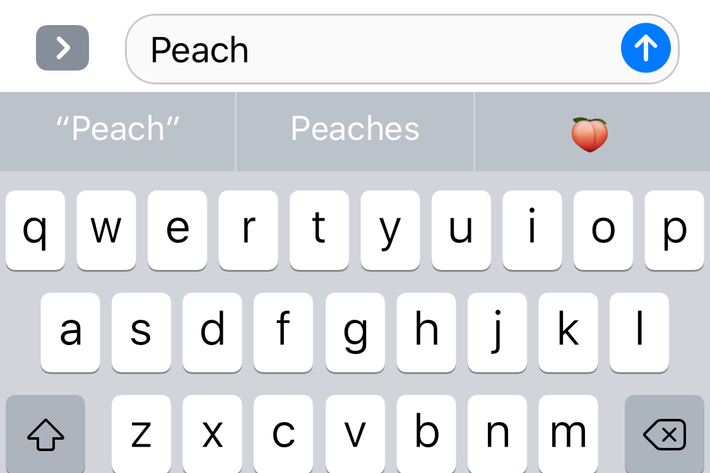 4. DJ-ing while doing anything else is a lot easier.
The larger fonts and buttons in the redesigned Music app are surprisingly handy if you just want to skip a song while also maintaining conversation, keeping up on your jog, or doing really anything else. Just not driving. We'd never tell you that this is mostly useful for skipping songs while driving.
3. Facial-recognition photo albums are weird and funny — and useful.
Your photos are now sorted into individual albums based on who is in them, and you can assign each album to a different contact in your phone to help keep things organized. It's an easy way to track down that one embarrassing photo of your sister you want to share on Facebook for her birthday. It's also a great way to discover you have 16 screenshots of Martin Shkreli's face and Twitter profile taking up space on your phone.

2. Your phone is still useful even when it's locked.
With iOS 10, swiping left on a locked iPhone leads to a redesigned dashboard that you can customize with useful widgets showing information like the weather and calendar events. If you're concerned about your phone falling into the wrong hands, you can modify your dashboard so it doesn't show anything too personal, but, for somebody whose phone is always in hand, it's a convenient way to do a quick check for notifications.
1. Say good-bye to the Stocks app.
You can finally (finally!) delete pre-installed apps like Stocks, Mail, and Notes from your phone.
(If you're up for testing out a potentially unstable operating system and getting an early look at Apple's future, you can download iOS 10 here at your own risk. It'll be fine. I hope.)