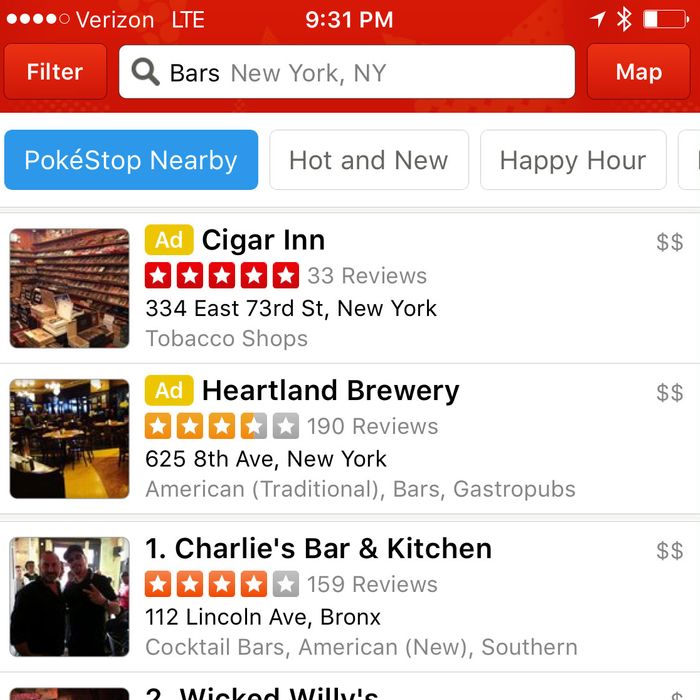 Joining the ever-growing list of brands capitalizing on the Pokémon Go craze, Yelp is now letting users filter locations based on Pokéstops. Which means in addition to finding out if a venue is good for a group or takes reservations, you'll be able to find out if you'll be able to pick up game items like medicines or Pokéballs nearby.
According to a pun-riddled blog post from the company on Friday, to use this feature you just search for the business you want, like a bar or a restaurant or a moving company and select the "PokéStop Nearby" filter option at the top of the app. "You can now find places to simultaneously run errands AND stock up on materials needed to catch that Eevee you've been eyeing," the post explains. "We know you're going to Diglett." Ouch.
Of course, the app can't actually detect where Pokéstops are located in the game, so it's relying on users to submit information to build a database and help out other players. The feature has only been around for 24 hours, but already people have submitted thousands of stops to Yelp. We can only hope they are in better location than these Pokéstops, which redditors deemed the world's shittiest.