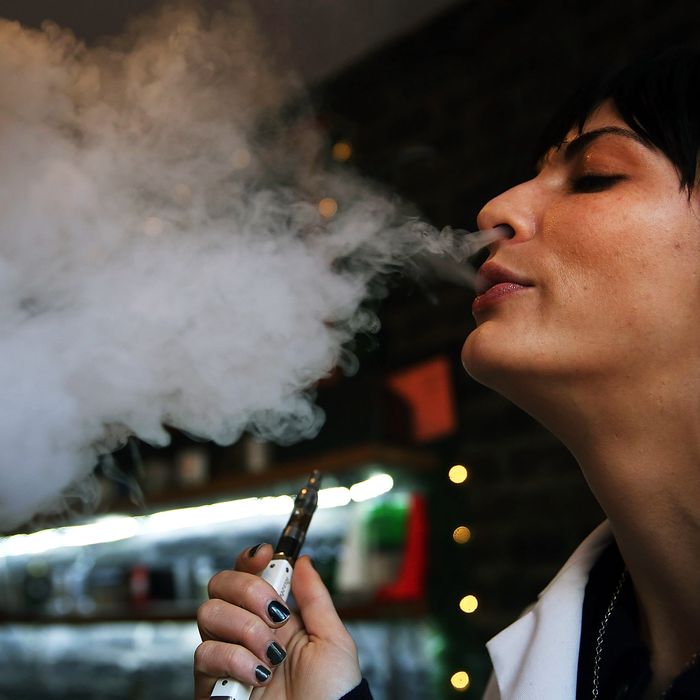 Photo: Spencer Platt/Getty Images
The Democratic National Convention kicks off today, but please, bro, don't try to vape inside. E-cigarettes are on the list of items people are prohibited from bringing to the Philadelphia event this week.
Perhaps it's because the Democratic delegates would prefer to cast their votes unobscured by wafts of vapor, or maybe it's because somebody on the DNC planning committee got picked last for dodgeball in middle school, but either way, vapes are a no-go. (Alternatively, it's because the devices have been known to violently explode without warning.) Also on the forbidden list: selfie sticks, balloons, toy guns, real guns, and drones.
Last week's Republican National Convention did not appear to have any restrictions on vapes (tennis balls and grappling hooks, however, were not permitted.) So if you were hoping to get your political process and chill on, hopefully you were in attendance.