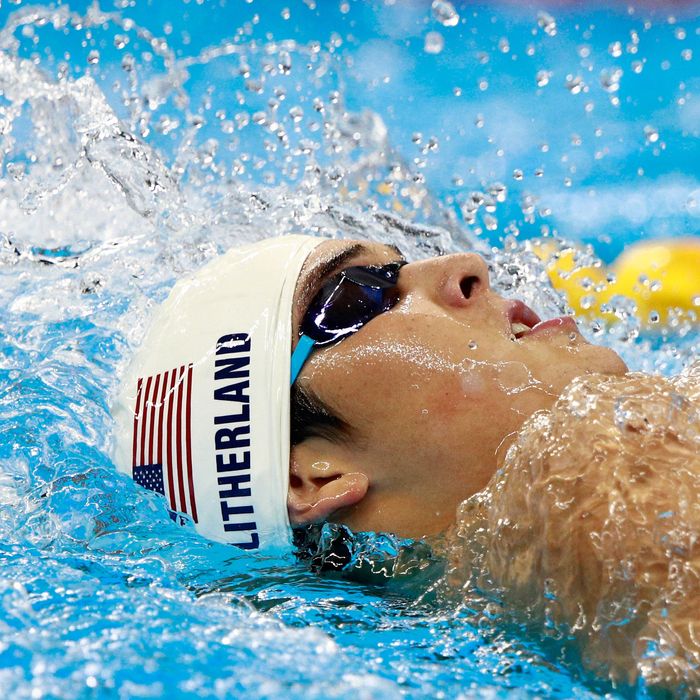 Jay Litherland of the United States competes in the men's 400-meter individual medley, heat four.
Photo: Adam Pretty/Getty Images/2016 Getty Images
United States swimming had an impressive showing in Rio de Janeiro this weekend. Michael Phelps grabbed his 19th gold medal in the men's 4x100- meter freestyle relay. Katie Ledecky crushed her own world record in the women's 400-meter freestyle, a feat that landed her at the top of the podium. Getty photographer Adam Pretty captured the swimmers from the U.S. and other countries that raced this weekend.