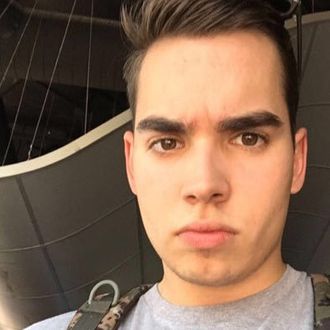 Photo: Zac_Penton/Twitter
Over the weekend, Zachary Penton called the police and told them he shot and killed his roommate Daniel Garofalo. According to a report from ABC 15, the 21-year-old Arizona man engaged in an argument with Garofalo before allegedly shooting him. Garofalo was pronounced dead when authorities arrived and Penton was taken directly into custody.
It's a chilling story, which only gets darker after a look back at a tweet Penton allegedly sent just a day before the murder.
ABC also reports police are still investigating if the Twitter handle @Zac_Penton does, in fact, belongs to the alleged murderer. Still, it's a pretty compelling argument for reading your roommate's tweets.