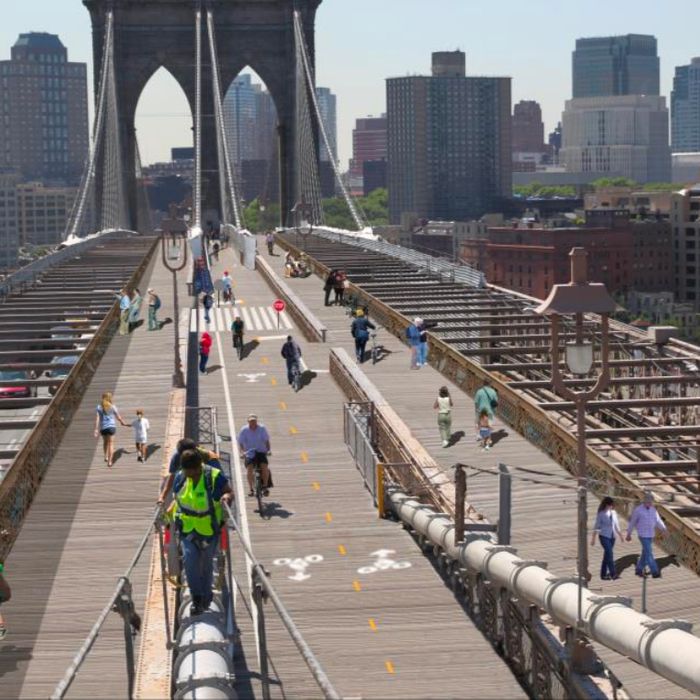 Good news for anyone who's almost gotten killed by a bike — or a meandering pedestrian — on the Brooklyn Bridge: The city is trying to figure out how it can widen and expand the promenade.
The Department of Transportation is just commissioning a seven-month study at this point (cost: $370,000) to explore design options for expanding the pedestrian and bike lanes. DOT commissioner Polly Trottenberg said any adjustments to the bridge are bound to be "costly and complicated" given the age of the span.
Pedestrians and cyclists are currently cramped on the bridge's promenade, which opened when the structure did in 1883. According to the New York Times, the study will consider at least one possible plan of expanding the path by building on top of the girders above the car lanes. The city said it has taken some temporary measures, such adding directional markers, but it's only a stopgap to ease the flow of the 3,500 cyclists and 10,000 pedestrians that trek across the bridge — what officials called the "Times Square in the Sky" — on an average weekday.