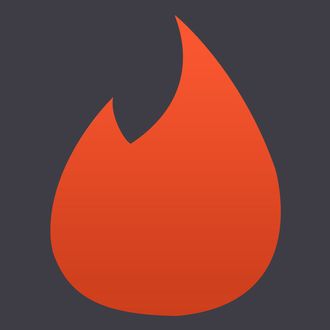 Sebastian Stadil is a 31-year-old California man who describes himself as "a fat, bald, short guy whose only quality is that he isn't an ax murderer." (If self-deprecating start-up founders are your thing, step right up.) Last year, he decided to create a bot that would help him connect with women on Tinder more efficiently. Now, 200,000 right swipes, and 150 dates later, he's still single.
"I decided to hack the system and go for volume instead of personalization, Stadil explained in a Medium post about his experiment, which took place during the summer of 2015. "To hell with romance. I was determined to find the One, even if it meant swiping right the whole Bay Area." From there, he designed software that would automatically swipe, message, and schedule dates for him on the dating app.
Stadil quickly found himself with "hundreds" of matches and messages. Statistically, he says he saw very little difference in response rate from women who received bot-generated messages versus personalized ones. He also A/B tested profile pictures to find which one worked best. Women who interacted with Stadil (or rather, Stadilbot) "would receive up to 7 follow-up messages to maximize response rates." Each one built on the previous and seemed like lines no woman would ever suspect were canned. "We should do something no one else does on a first date, like meet at a gas station and eat beef jerky! Think of the stories we could tell our grandkids."
As far as the technology goes, Stadil's system was extremely efficient. If a woman agreed to a beef-jerky meet-up and gave Stadil her number, the bot would then record the number and text the woman, using another app to set up the date. Four months later and no closer to a relationship, Stadil gave up on the bot. "Dating at scale doesn't go well with well fitting areas of interests," Stadil explains at the end of his Medium essay. He's back to meeting women the old-fashioned way, without apps.
In Stadil's defense, it seemed like his heart might have been in the right place. "My goal wasn't to fuck around, I was here to find that special someone." Then again, maybe not. "I once asked a girl who had spent the entire first date telling me a very sad story about her being an orphan. On our second date, I asked her how her parents were doing."