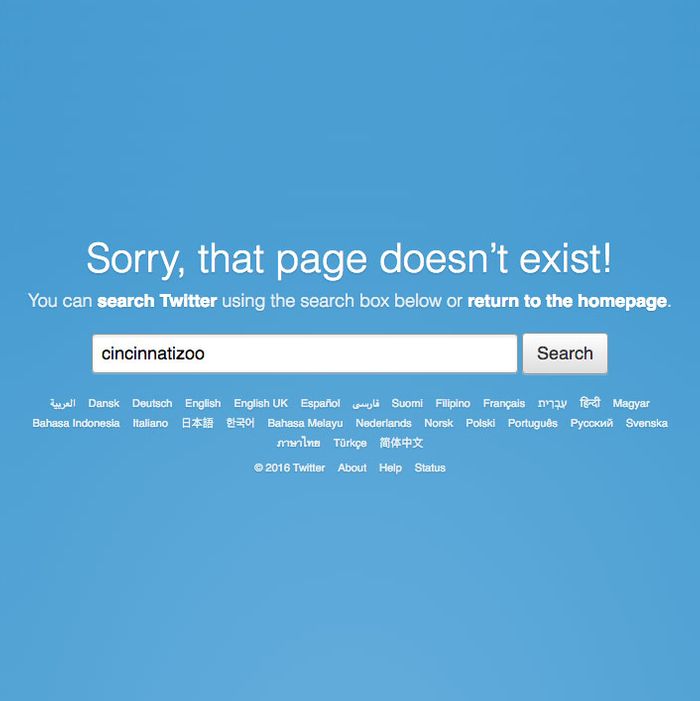 So it's come to this. Nearly three months after the death of Harambe the gorilla, the Cincinnati Zoo has deactivated its Twitter account, unable to withstand the swarm of ironic, peacocking outrage that has followed in the controversy's wake.
Yesterday, the zoo's director, Thane Maynard, said that the persistent Harambe chatter online was making it difficult for the zoo to move forward.
Maynard is correct! The sustained, explicit badgering of the zoo was garbage behavior. As Deadspin explained yesterday, "there's a difference between sharing your fantastic Harambe meme with the world, and 100 of you teaming it up to yell at some poor communications staffer."
Farewell to the Cincinnati Zoo's Twitter account, which is taking a well-earned respite from the dumbasses online.