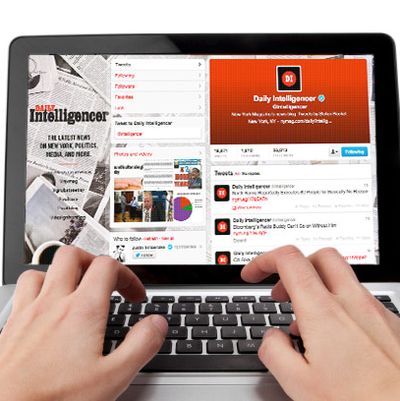 Welcome back to the New York Magazine Competition. On alternate Mondays (this week, Tuesday), we lay out a challenge and offer sample responses. Enter in the comments section or on Twitter with the hashtag we've provided, and the editors will select a winner. Criteria are highly subjective, but heavily retweeted and favorited posts will have an advantage. The prize is a year's subscription to New York in print or a two-year subscription to the iPad edition (winner's choice). Full rules are here.
COMPETITION NO. 75: "WHAT I SHOULD HAVE SAID/WHAT I SAID." In memory of Mary Ann Madden, the brilliant creator and longtime editor of the Competition, please contribute a pair of quotes in the above format. (Mary Ann set this particular Competition several times during her run, and received some of the best answers ever.) A few examples, all drawn from prior submissions:

1. "Look, there's a lot of traffic, and he's probably been stuck in a meeting all day and didn't get your message, or he'd have called. I'm sure there's nothing to worry about."
2. "Maybe he's

 

dead."
1. "Salaam!"
2. "Shalom!"
1. "I loved last night, Jane."
2. "I loved last night,

 

Joan."
Enter on Twitter with the hashtag #whatIshouldhavesaidwhatIsaid, or in the comments thread below, by August 18.
RESULTS OF COMPETITION NO. 74, "BOOKS WE SAFELY SKIPPED," in which you were asked to name the title and author of a book whose contents you can probably absorb without reading.
HONORABLE MENTION TO:

The Wherever Monologues, by Megyn Kelly
— BKoplow
My Plans for a Comeback by Richard Cheney
—HudsonRiver
Collected Poems, Volume 3, by Sean Penn
—3North
My Feelings and My Family, by Michael Lohan
—rmtmiller
Poker Basics, by Kenny Rogers
—MiddleCoastDan
Don't Look Back in Anger: How to Move On and Not Let Your Failed Relationships Define You by Taylor Swift
—Classicist
All Things in Moderation, by Keith Richards
—@onceafatgirl5
AND THE WINNER IS:

Getting It Right! Everyman's Guide to Predictive Punditry, by William Kristol
—Hey_Joe