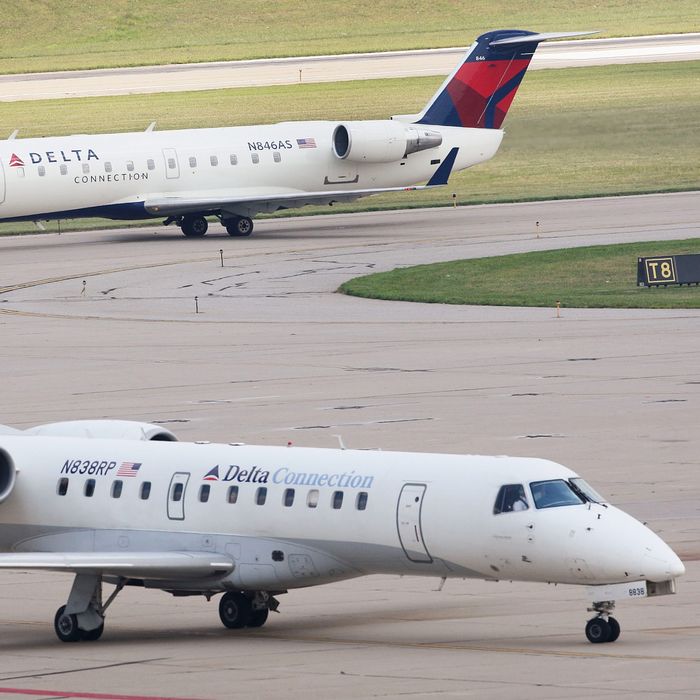 Grounded for six hours.
Photo: Scott Olson/Getty Images
Delta Airlines suffered a worldwide computer-system outage that grounded all of the airline's departing flights Monday. Tens of thousands of passengers were left stranded and now face cascading delays and cancellations.
The computer system came back up shortly before 9 a.m., and Delta has started "limited" departures. The flight backlog means it's going to take some time for operations to start running normally; the airline has issued a travel voucher for people flying Monday through August 12 in anticipation of even more delays and cancellations.
The airline announced the outage to its customers around 2:30 a.m. No flights took off in that approximately six-hour time window, though planes already en route made it to their destinations safely.
The cause of the computer disruption is unknown, though CNN reported that U.S. officials are investigating a potential hack; Delta has said that doesn't seem to be the likely cause.
That's probably little consolation for the travelers stuck in the airport, who faced long lines and spotty information about flights. What a Monday.