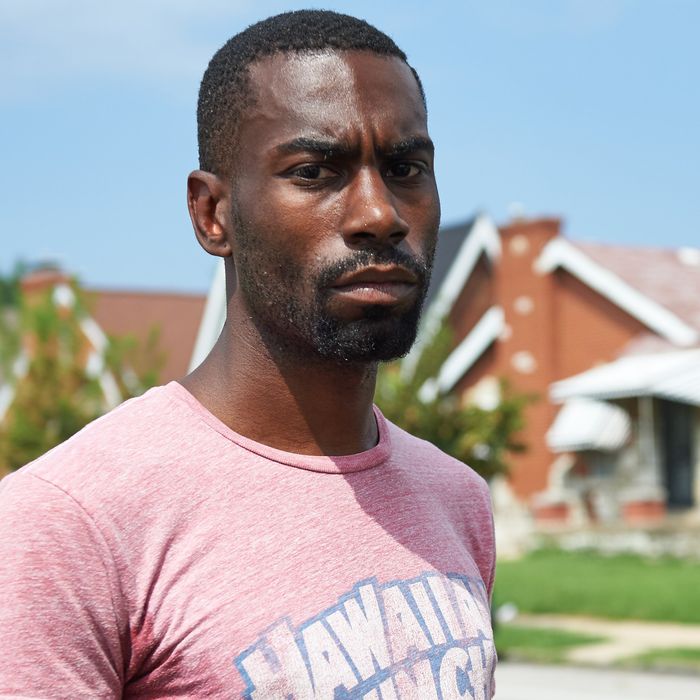 DeRay Mckesson.
Photo: Michael B. Thomas/AFP/Getty Images
DeRay Mckesson, the prominent Black Lives Matter activist, has filed suit against the city of Baton Rouge, its mayor Kip Holden, the city's police chief, the East Baton Rouge Parish sheriff, and the superintendent of the Louisiana State Police.

Mckesson was arrested on July 9 in Baton Rouge during a protest against police brutality, four days after the police shooting of Alton Sterling — which sparked demonstrations nationwide.
The protests in Baton Rouge were almost entirely peaceful, but on the night Mckesson was arrested, 184 other people were taken into custody, too. Almost all were charged with the same thing: simple obstruction of a highway of commerce, or blocking the road. After spending the night in jail, DeRay and 100 other protestors were released, and their charges were dropped.
In his suit, Mckesson claims that police "employed unconstitutional tactics to disturb, disrupt, infringe upon and criminalize plaintiffs and class members' constitutional rights to freedom of speech and assembly."
He's not alone in his criticism. Baton Rouge's policing has come under fire since the protests, with police accused of sporting inappropriate military-grade gear, utilizing disproportionate force, and making arrests on private property.
Mckesson is joined in his suit by two other activists who were also arrested, but he hopes to turn it into a class-action suit representing everyone who was arrested during the protests. The plaintiffs are asking for the arrests to be cleared from their records, and for the state to cover their bond payments, lawyer fees, missed wages, and all other expenses incurred by their arrests.
The American Civil Liberties Union also filed a separate high-profile suit against the state of Louisiana following the protests, calling on the state's police department to rethink how they react to protests in general.
Even those who don't know Deray Mckesson by name probably saw his arrest. It went viral and made national headlines when it was livestreamed on Periscope.