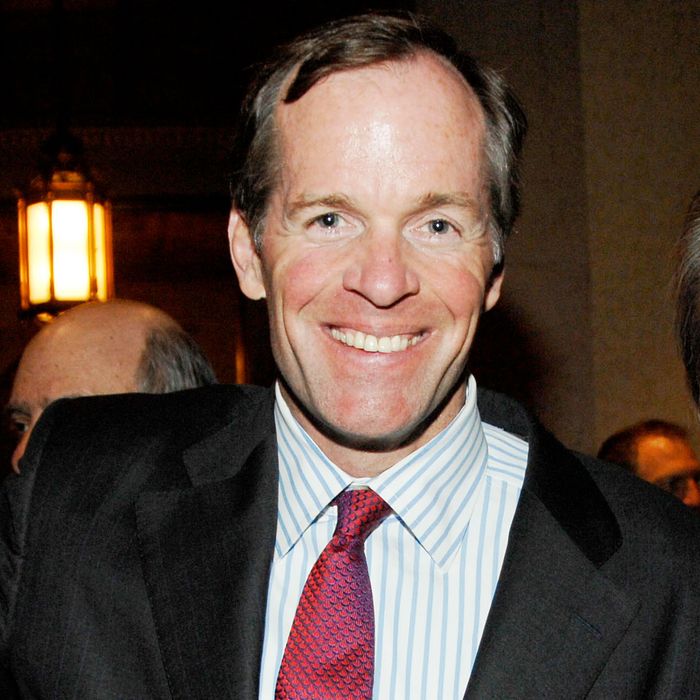 Paul Massey.
Photo: Nick Hunt/Patrick McMullan
A real-estate developer who'd been mulling a mayoral run made it official Thursday. Paul Massey will join the 2017 race as a Republican contender for New York City mayor.
Massey, who founded a real-estate firm in 1988 that he later sold to Cushman & Wakefield in 2014, says on his new website that he's a "non-politician." He's trying to model himself as a successor to Michael Bloomberg — pro-business and socially liberal. As New York reported in March, a Massey campaign:
… would be focused around restoring trust between City Hall and the police, more support for charter schools, and leveraging Massey's connections in the real-estate world and experience with development to spur the creation of more affordable housing, said one person who has spoken with Massey about plotting a possible

bid.
"I love this city and I am concerned about where it's headed," Massey said in a statement announcing his campaign. He added in a jab to de Blasio: "this is not a tale of two cities; this is the world's greatest city and diversity is our strength."
The investigations swirling around de Blasio intensified the rumblings of potential challengers, including Comptroller Scott Stringer and Representative Hakeem Jeffries. But New York City is still a tough town for Republican mayoral candidates. "There will have to be a very strong de Blasio backlash" for Massey to win, Bob Turner, the head of the Queens County Republican Party, told New York in March.
Massey has one opponent in the Republican primary. Former New York Jet Michael Faulkner announced his candidacy this past September. "The more the merrier," de Blasio said at the time. "I feel very good about what I have to say to the people of this city over the next two years."