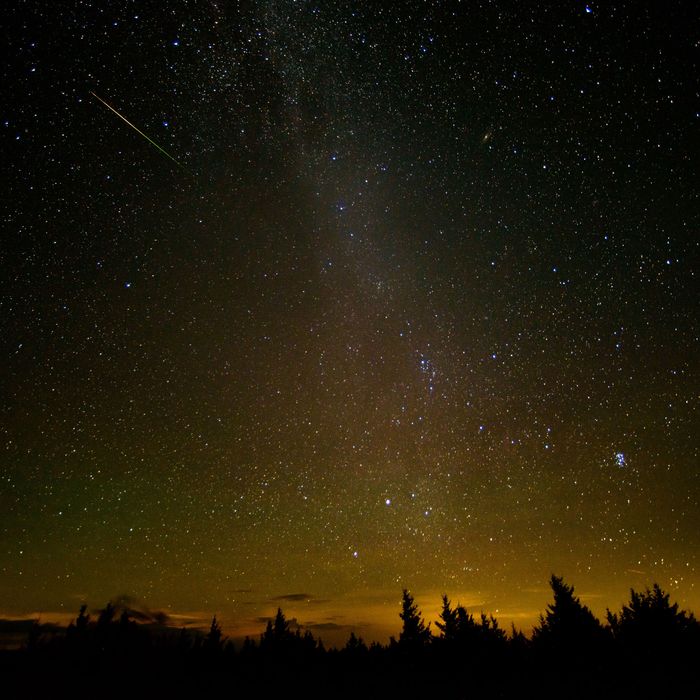 Friday, August 12, 2016 in Spruce Knob, West Virginia.
Photo: NASA/Bill Ingalls
The Perseid meteor shower hit its peak Friday after midnight and into the early morning hours. The annual light show that transforms the skies is really just space garbage — specifically, dust and debris left behind by the Comet Swift–Tuttle, which orbits the sun every 133 years. Earth passes through the comet junk, which creates glowing bursts and light streaks when it hits Earth's atmosphere.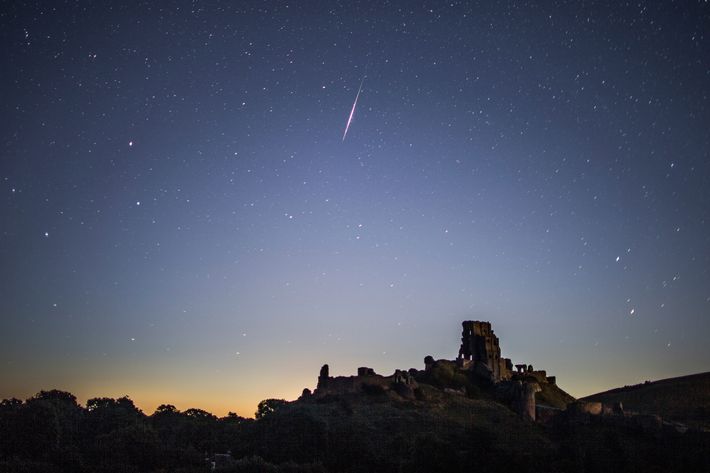 Scientists and stargazers anticipated an even better show than usual thanks to Jupiter's gravity, which is apparently tugging the particles about 930,000 miles closer to Earth. This Perseid "outburst," as scientists call it, also happened in 2009, and probably won't happen again until 2027. For those who were sleeping in the wee hours last night and missed the show, here's a look at what some others captured around the world.