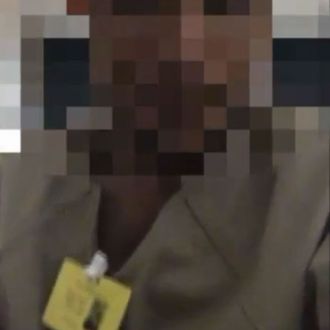 When Facebook Live was introduced, its purpose seemed to be frivolous — immediate, spontaneous moments for people to share with friends. But it's increasingly getting attention for its use in addressing serious subjects — like this Facebook Live video from an inmate at Rikers Island who smuggled a cell phone into the jail and used it expose what conditions are like inside.
The video, shared now by Pix 11, was viewed over 7,000 times on Facebook before it was ultimately taken down. In it, the anonymous inmate (his face is obscured in the video) explains "I had to go live, I tried everything else" and describes his uniform and food while streaming live from his cell. He also pulls out a scalpel, which he describes as "the chop."
The inmate in the video has since been released from Rikers, but hopes that the he can help change conditions in the jail for others. "The officers feel we have no say, no rights, no freedom of speech," he told Pix 11. Of course, an illegal cell-phone video is a bit of a contentious way to start, but in the inmate's defense, he says he walked through the jail's metal detectors with the phone on him.