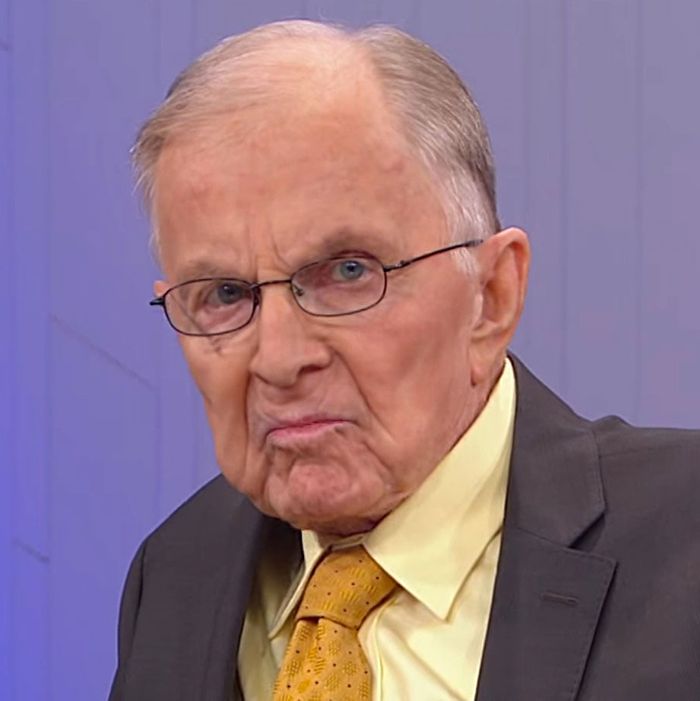 For 34 years, John McLaughlin never missed a taping of his Sunday morning political panel show, The McLaughlin Group. His streak came to an end on Sunday, when he felt too ill to come into the studio. On Tuesday morning, McLaughlin died at the age of 89.
After years working as a Jesuit priest and Nixon speechwriter, McLaughlin became a pioneering pundit-provocateur, creating his famously combative program in 1982. The McLaughlin Group became a staple in many American living rooms — particularly those occupied by nerdy children and their dads.
The show served as fodder for a series of beloved Saturday Night Live sketches.
In 1984, McLaughlin likened his show's mission to that of a diamond cutter.
"If he hits it at precisely the right angle, with precisely the right percussion or beat or thrust, that can explode into a brilliant illumination, and that is what we try to provide on the program."