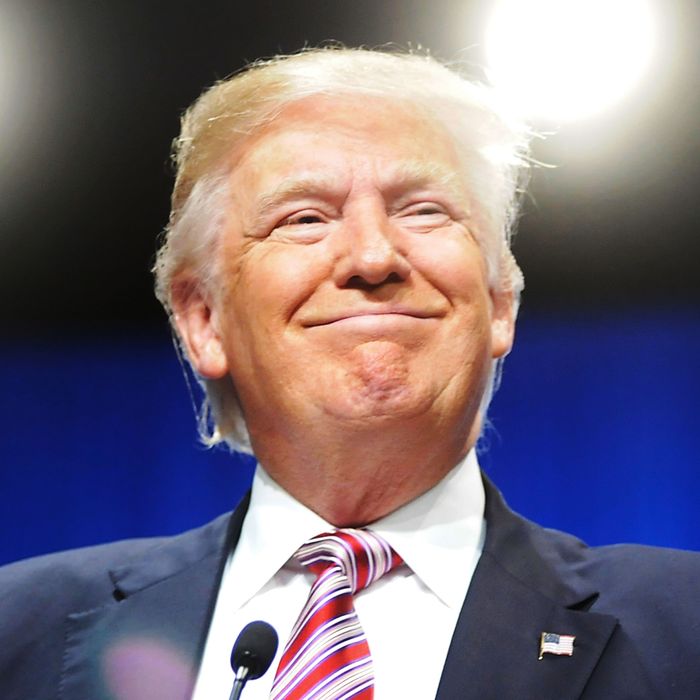 This may not be a picture of a flaming dumpster.
Photo: Sara D. Davis/Getty Images
Over the past two weeks, Donald Trump has named the CEO of an "alt-right" website his campaign chief, "softened" and then "hardened" his immigration policy until he pissed off Latino activists and his nativist base, reached out to African-American voters by suggesting black people have nothing in their lives worth preserving, held a campaign rally in the crucial swing state of Mississippi, and released a campaign ad that suggested it doesn't really matter whom you vote for this fall because the election will be rigged.
Typically, when the Trump campaign squeezes this many unforced errors into such a narrow window of time, bloggers will start throwing around phrases like "garbage fire," and images like this.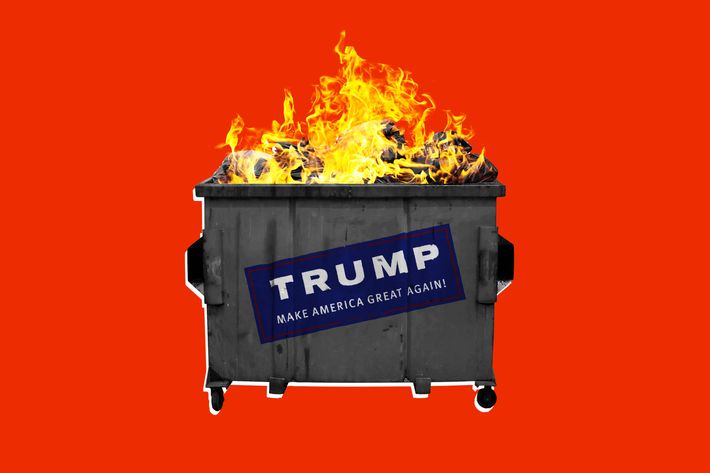 But on Friday afternoon, Reuters dropped a bucket of cold water on such dumpster blazes: Donald Trump has, apparently, gained seven points on Hillary Clinton in just seven days.
If Trump can keep this pace up from here to November 8, he'll win in a landslide. But you won't see that reported in George Soros's New York Times.
Granted, it's just one poll. And it has Trump losing by more than Mitt Romney did in 2012. And plenty of other surveys have shown Trump losing ground in recent days. But, for the moment, there is at least one data point that suggests the Trump campaign is doing everything right. Happy weekend, Stephen Bannon.