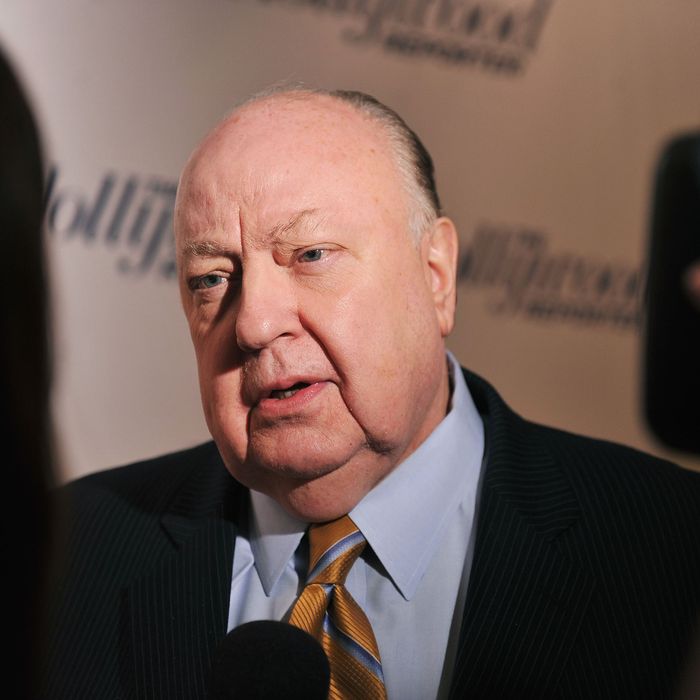 Roger Ailes.
Photo: Stephen Lovekin/2012 Getty Images
Accusations of sexual harassment against former Fox News chief Roger Ailes have opened the door to much broader questions about Ailes's tenure as CEO of the cable network — including tactics he used against outside journalists, and how he managed the Fox budget.
New York Magazine's Gabriel Sherman reported last weekend that Ailes used money from the Fox News budget to employ "consultants, political operatives, and private detectives who reported only to him" and who targeted personal and political enemies, including journalists. Sherman described smear tactics used against him during the reporting of his 2014 Ailes biography, including negative websites and Google search ads. Another source told Sherman that a private investigator had been tasked with trailing him and his wife. Sources now tell Politico's Joe Pompeo that the campaign was even darker, with one source claiming that Ailes said, "I know where [Sherman] lives, and I'm gonna send people to beat the shit out of him." A source also said that people suspect Ailes's team acquired phone surveillance illegally. Per Politico:
The first source also relayed a separate conversation in which the source was told, "If it ever came out," meaning the lengths Ailes went to in his campaign against Sherman, "multiple people at Fox would go to

 

jail."
Questions are also swirling about how Ailes managed to pay out big settlement packages to women who he allegedly harassed — including a 2011 $3.15 million payment to former Fox booker Laurie Luhn — without attracting scrutiny. Fox's parent company, 21st Century Fox, was allegedly unaware of the payout. As experts told the Financial Times, that dollar amount should have been large enough to grab the attention of Rupert Murdoch and other higher-ups — or of the auditors of a public company.