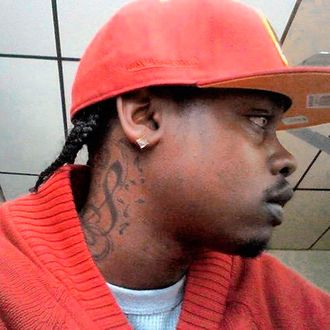 A judge has reportedly finalized a $4.1 million settlement in a wrongful-death suit between New York City and the family of Akai Gurley, the 28-year-old Brooklyn man who was fatally shot in 2014 by an NYPD cop in a dark stairwell in an East New York housing project.
The parties apparently agreed to the terms Monday, after nearly two months of negotiation, reports the New York Times. The city is responsible for the majority of the payment, most of which — about $4 million — will go to Gurley's girlfriend, Kimberly Ballinger, and their daughter, Akaila Gurley. The New York City Housing Authority (NYCHA) — included for its failure to replace the lightbulbs in the corridors of the building — will pay $400,000.
Officer Peter Liang, the cop convicted in Gurley's death, will contribute $25,000. Liang was on "vertical patrol" with his partner in a stairwell of the building when he fired off his gun. The bullet ricocheted and hit Gurley, who died at the scene. Liang was found guilty of manslaughter, but his crime was knocked down to criminally negligent homicide. Liang was sentenced to five years' probation and 800 hours of community service, but no prison time, in April 2016.
According to the Daily News, the settlement sum will be invested in a fund for Akaila Gurley, which will be paid out in structured settlements once she turns 18. A college fund will also be set up for Gurley's daughter.