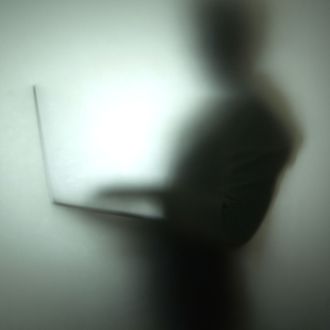 Photo: Image Source/Fang Zhou/Getty Images
Start-ups can be difficult places to work: long hours, small paychecks, high stress, and the ever-looming prospect of sudden collapse. But even regular start-up work sounds like a union 9-to-5 compared to the story of Penny Kim.
On Sunday evening, Kim, a former marketing director at an unnamed San Francisco start-up, posted a lengthy recollection of a summer from hell. In the span of a few months, she had been recruited to work at a nascent tech start-up, experienced deceptive management practices, run into payroll issues, and allegedly encountered outright fraud.
Kim anonymized her account, not naming the start-up and changing names (nevertheless, the start-up itself was swiftly identified; more on that in a minute). The company she worked for was another job-search site, self-described as "the Credit Karma of LinkedIn" (always a good sign when you need to describe yourself using two already-existent companies). The two men running the company, Michael and Charlie, recruited Kim, and she moved from Dallas to SF, having been promised a signing bonus. Before she started, the company hired an underling without her input who, in her opinion, immediately started gunning for Kim's job.
That's a bad experience, but not entirely abnormal. Where it really started to go off the rails is when Kim talked to co-workers following a missed paycheck and another one paid with a cashier's check:
Around this time, [another co-worker] Bruce and I were sharing personal concerns and he confided in me that he had let Michael borrow $50,000 from his personal savings. Did you read that? A startup employee gave his life savings to our CEO. He wasn't the only one. Another biz dev team bro who was crashing on the CEO's couch, Bobby, apparently lent Michael five figures too. In disbelief, I asked why he needed money when he has $2M already committed in the company. Bruce said that Michael had his offshore money tied up with the IRS because of unpaid taxes and essentially his assets were frozen until he went to court.
Lord knows I am not a "business man," but it strikes me that a company where the CEO borrows $50,000 from an employee may not be on the soundest footing.
After hassling her boss about her missing paycheck and bonus for days, Kim says that Michael emailed each employee a receipt for a Wells Fargo wire transfer for their paycheck. The only problem was that in the footer of the receipt, Kim found a copyright dated "1995–2014," which seemed to indicate that Michael had forged personalized receipts for more than a dozen employees — many of whom were on H–1B visas. She found the likely template with a quick Google search.
The story was widely circulated on Monday, and on the popular start-up discussion forum Hacker News commenters identified the likely real-life startup as WrkRiot — formerly known as JobSonic, and 1for.one before that (archived pages back this up).
Last night, WrkRiot made the decision to publicly address the matter on their Facebook page, inadvertently confirming that the saga was about them. Stating that it was considering legal action against an unnamed Kim, it said, in part:
While it is not our policy to discuss personnel matters, we want to make it clear that this former employee was fired for cause. Signed affidavits from current employees attest to this former employee's failure to perform her required duties in the workplace. In addition, they attest to her participation in an attempt to undermine or oust certain members of management.

This former employee demanded a sum of $50,000 upon her departure. Under no verbal agreement, contract or any other type of covenant was this person entitled to such a sum. After learning that WrkRiot would not pay what it considered extortion money, this former employee began her campaign of slanderous of activity over the Internet.

The post concluded, "Further, we want to make it clear that we will seek any and all legal remedies to end this campaign of slander." Here's the first legal tip: The blog post, if defamatory, would technically be libel.
Update: This post initially stated that JobScore was one of the company's former names. The name was actually JobSonic and has been corrected.