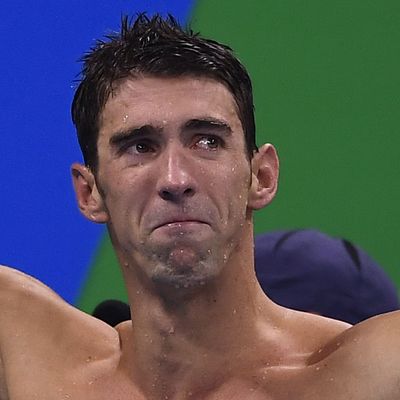 Putting the "Olympian" in GOAT.
Photo: Gabriel Bouys/AFP/Getty Images
Michael Phelps finished the Rio Olympics and almost certainly his Olympic swimming career fittingly, with one final gold medal in the 4 x 100-meter medley relay on Saturday night, having teamed up with fellow Americans Ryan Murphy, Cody Miller, and Nathan Adrian. The 31-year-old Phelps now has 23 gold medals, and 28 medals overall, after having swum 11,800 competitive meters across 63 races and five Olympics; he was already the most decorated Olympian of all time before the Rio Games even started. Phelps, the Team USA captain this time around, says this was his last Olympics — and though he has un-retired before, most seem to believe that this time, he means it.
As NPR points out, if Phelps was not a person but a country competing in Rio, he would have more gold medals than all but 32 of the 205 countries present, and that includes medal tallies from the summer and winter games. Phelps's 13 gold medals in individual races mean he has also surpassed the Greek Olympic legend Leonidas of Rhodes, whose previous record of 12 individual event wins was set in 152 BCE, when Leonidas was five years older than Phelps is now. Another cool number: Since the start of Phelps's career, the number of year-round swimmers in U.S. swimming clubs has increased by 52.4 percent, according to TIME — up to a current total of 337,000.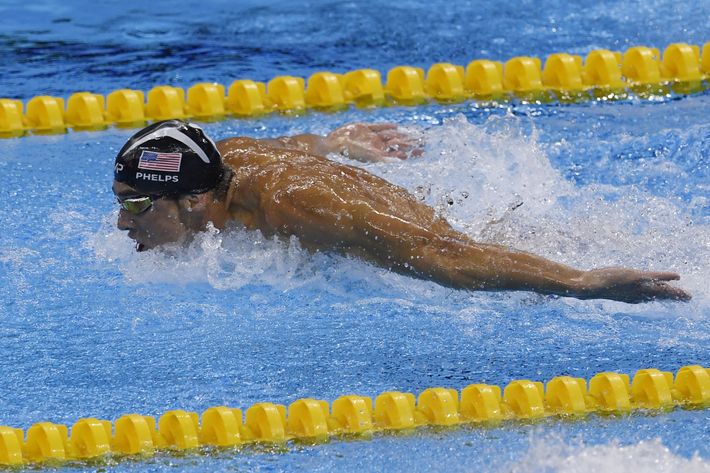 Of his achievements, Phelps said on Saturday, "I've been able to do everything I ever put my mind to in the sport," adding that, "Just being able to finish this way is special, because now I'm able to start the next chapter in my life. This is just the start of something new."
And with Saturday's victories, Team USA has had another record-setting summer in the pool as well, taking a total of 33 medals (beating the 2000 and 2012 records of 31), and tying the record for team gold medals, at 16.