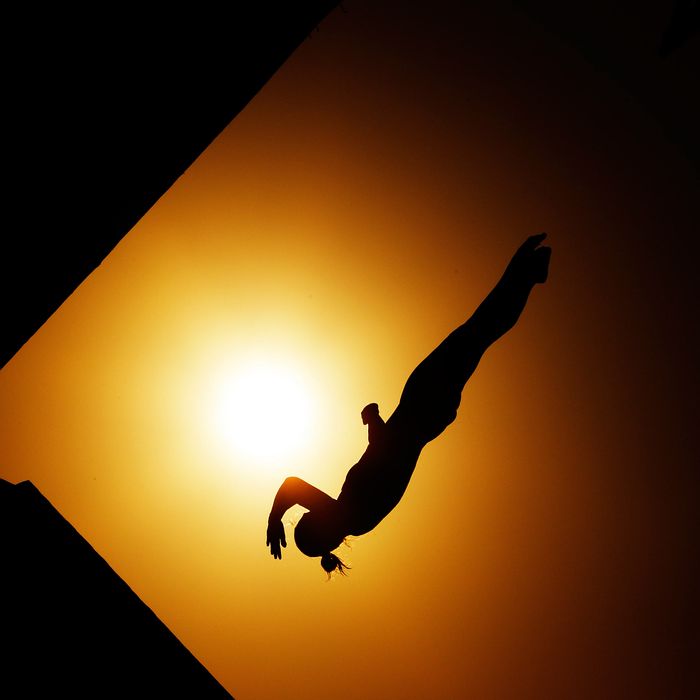 Divers in action during training at the Maria Lenk Aquatics Centre in Rio de Janerio on August 4, 2016.
Photo: Adam Pretty/Getty Images
The ending is always what we look at most closely in the Olympics. The gymnast sticks a landing. A sprinter leans through the finish line. A diver slips into the water. Photographer Adam Pretty went to a recent diving practice in Rio de Janeiro. But instead of focusing on the moment the athletes entered the pool, he looked for a midpoint — a half-beat between takeoff and splashdown. The Brazilian sky was his dramatic backdrop.