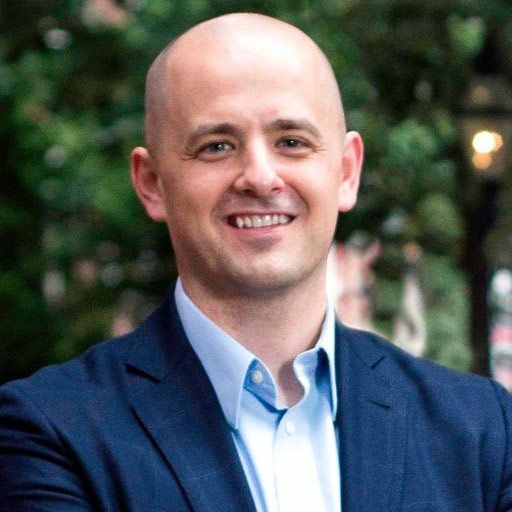 Evan McMullin.
Photo: Evan_McMullin/Twitter
Back in May, anti-Trump Republicans announced that they had convinced one of the top ten bloggers at National Review to launch an independent presidential bid. But in roughly the time it took for journalists to Google "David French," the conservative writer withdrew his name from consideration.
Months later, the #NeverTrump forces have found a new, less glamorous standard-bearer. Evan McMullin — a former CIA officer and current chief policy director for the House Republican conference — will launch a presidential campaign Monday, BuzzFeed News reports.
McMullin has never held elected office and boasts a public profile that makes David French look like Kim Kardashian: Prior to his presidential announcement, McMullin had 135 followers on Twitter. His highest-profile public appearance, per BuzzFeed, was a TEDx Talk about genocide that he delivered at London Business School in April.
McMullin's soapbox may be small, but he has stood atop it condemning Donald Trump's authoritarianism for several months.
The single, 40-year-old CIA veteran will likely have a hard time getting his name on the ballot in most states. But BuzzFeed's reporting suggests that McMullin may focus his campaign on upsetting Trump in Utah, where the GOP nominee is polling far below precedent. McMullin is a Brigham Young University alum who doesn't like demonizing religious minorities — qualities he hopes will endear him to the Beehive State's heavily Mormon electorate.