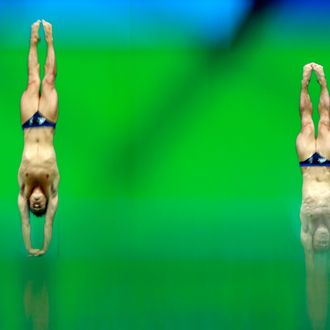 Gold-medal winners Jack Laugher and Chris Mears of Great Britain warm up before the men's synchronized three-meter springboard final.
Photo: Adam Pretty/Getty Images
Diving, at least to the untrained eye, is better in slow motion. Without gravity, you can see the synchronicity, the aerial gymnastics. Photographer Adam Pretty achieved that in these photos, but with a twist. His images are blurry, Monet-like stills — Olympic divers in a fever dream.