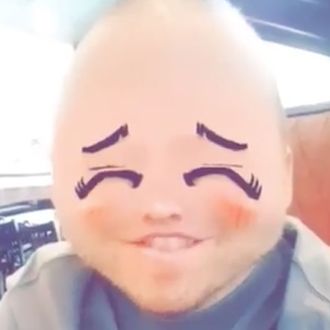 Snapchat is a very successful company run by very smart people. They have a popular app! They have hundreds of millions of target-demo daily users! They have been at the forefront of a new stage of the internet, in which content and messages are ephemeral, increasing share and decreasing digital anxiety. But — as Snapchat has demonstrated in the past — it is not above making short-sighted, insensitive decisions.
Snapchat popularized lenses, the automatically applied facial masks that let you look like a dog, or a Viking. Or a racist caricature.
Yesterday, app users noticed a new filter that replaced a user's eyes with squinting ones and enlarged their front teeth, resembling antiquated racist caricatures of Asian people.
Reached for comment, a spokesperson for Snapchat said that the lens, intended to resemble the anime art style, won't appear in the app again.
This is not the first time Snapchat has faced criticism over one of its lenses. On April 20, the weed day, the company released a Bob Marley filter that some saw as a type of digital blackface.