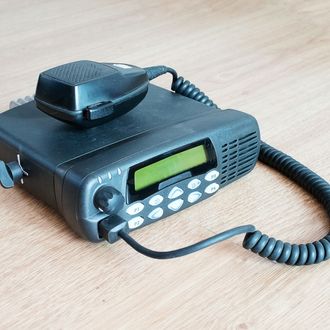 Yodelayheehoo
Photo: ieang/ieang
Let's hope the Russians aren't behind this hack: Over the weekend, someone managed to access the NYPD-only radio frequency and throw off police by reporting a fake officer shooting, and made explicit threats against a specific police officer.
The first call apparently came in on Saturday evening, when cops got word over the radio that an officer had been shot in the Bronx. Police responded and realized it was a hoax.
Soon the suspect started menacing one captain in the midtown-south precinct, which covers Times Square and the surrounding area:
"South Duty captain to central. Remember you put me in jail? I'm out now and I am going to put a bullet in your head," the hacker radioed

in.
The hacker patched himself in a few more times to goad the officer:

"Remember captain, I'm coming for you. Come find me. I'm right here in the Walgreens in Times

Square."
He added: "Captain, captain, oh captain, oh captain, oh captain, oh captain, I'm gonna put a bullet in your mother, son."
The NYPD said they do not believe the threats are credible, though they did warn officers to take extra precaution when responding to calls over the weekend. Besides the serious-sounding threats, the hacker used the police radio to really practice his yodeling skills. At least one cop tried to get the heckler to shut up: "Hey, grow up," an officer apparently fired back, "some people are trying to do their job on this division."
The hacker apparently tried a creepier prank on Sunday, radioing in an officer distress call in the 114th Precinct in Queens (in the Astoria neighborhood) that prompted a roll call among officers. The threats, and the yodeling, stopped Sunday night, but cops are still investigating and looking for the suspect.