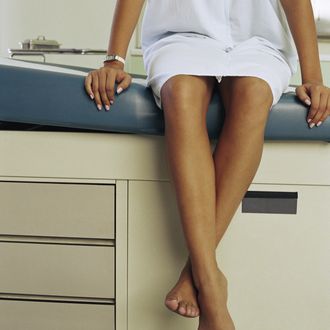 Photo: Deborah Jaffe/Getty Images
Just one day after a judge put a nationwide injunction in place blocking the Obama administration's guidelines on transgender students, another dispute over services for transgender people is set to make its way through the courts.
Yesterday, five states — Wisconsin, Nebraska, Kansas, Texas, and Kentucky — and a group of Christian health-care organizations sued the federal government in an effort to block new regulations that would require doctors to perform gender-transition procedures and other treatments that the plaintiffs claim go against their religious beliefs.
At the center of the suit are new nondiscrimination rules, released by the Department of Health and Human Services in May, which state that insurers must cover the same treatments for transgender patients that they would for everyone else. The guidelines also say health-care providers are required to provide treatment to transgender patients and allow them to use facilities that match their gender identity.
The new regulations only apply to entities that receive federal funds, but the religiously affiliated health-care providers claim that the new rules could put their doctors and other employees in a position where they are compelled to give treatments that contradict their religious beliefs, such as "hormone therapies, gender-reassignment surgery or hysterectomies for transgender men."
The new legal action adds to the many transgender rights issues already in the public discourse, such as public-bathroom access and transgender participation in the military. Following the success of the gay-marriage movement, transgender rights has become a central focus of civil-rights advocates, with the federal government looking to make its stance clear in the final months of the Obama presidency.