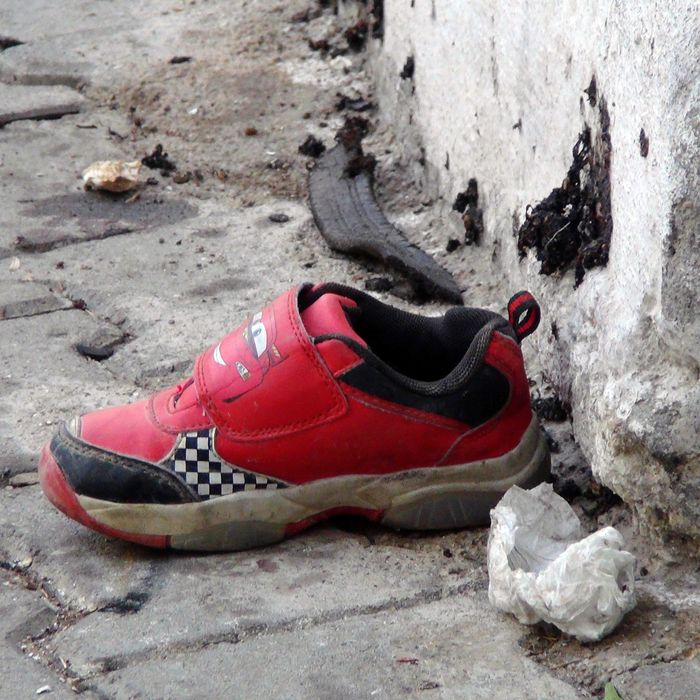 Debris and the shoe of a young victim lay near the scene of the bombing.
Photo: IHA/AP
A suspected suicide bombing at a wedding in southeastern Turkey killed at least 51 people on Saturday night, the Associated Press reports, and Turkish President Recep Tayyip Erdoğan announced on Sunday that the bomber was a child as young as 12, and that ISIS was probably behind the attack. The explosion, which struck a Kurdish wedding party of more than 200 people packed into a narrow alleyway in the city of Gaziantep near the Syrian border, also injured 69 people, 17 of whom remain in critical condition, according to the state-run Anadolu news agency. No group has claimed responsibility for the bombing, which is the deadliest terrorist attack yet this year in Turkey. It also comes at a time of extraordinary tension in the country, which has experienced numerous terrorist attacks over the past year, a coup attempt by members of the Turkish military last month, and a continuing violent conflict between the Turkish government and Kurdish militants.
The bride and groom reportedly survived the bombing, but some of their close family members did not.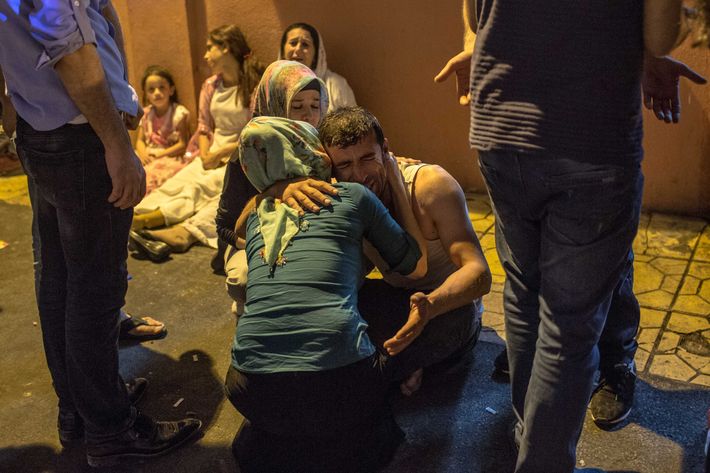 President Erdoğan blamed the attack on ISIS, who he says is trying to divide the Turkish population along religious and ethnic lines. Before the bombing on Saturday, the Kurdistan Communities Union, which includes the PKK militant group, announced that it would seek an end to its three-decade conflict with the Turkish government. Though it's not clear if the bombing was a direct response to that announcement, the HDP pro-Kurdish political party decried the attack as such, saying it was "planned to disable the spread of peace and success of possible negotiations." Last week, a series of three bombings targeting police officers and soldiers in eastern Turkey was blamed on PKK-linked militants. At least 11 people were killed, and hundreds injured, in those attacks.
One security expert who spoke with the AP, a former Turkish military officer named Metin Gurcan, said that ISIS has accomplished two goals with Saturday's attack, getting revenge on both Kurdish militia forces who have been successfully repelling the group across the border in Syria, and Turkey, which has been ramping up its military involvement against ISIS as well. Anti-ISIS activists in Gaziantep were also killed by the group in April and December, and an ISIS-linked suicide car bomber struck outside the city's police headquarters in May, killing two police personnel. The city of some 1.5 million residents is also home to many refugees from the Syrian civil war.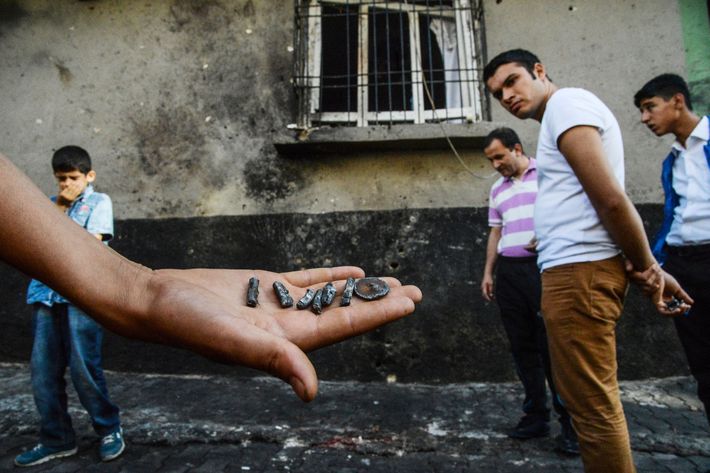 In June, Istanbul's Ataturk airport was attacked by suspected ISIS terrorists, killing 44 people. But hundreds have now been killed across multiple suicide bombings and terrorist attacks that have struck Istanbul, Ankara, and other cities in Turkey since June of last year, all conducted by either ISIS-linked attackers or Kurdish militants. Then in July, the failed military coup resulted in more than 240 deaths, including nearly 50 civilians.
The Erdoğan government is in the middle of waging a wide-scale crackdown on political dissent in Turkey as Erdoğan seeks to consolidate his power following the recent coup attempt, and initially Erdoğan himself did not miss the opportunity to associate Saturday's attack with that effort, suggesting ISIS is no different from Kurdish militants or the group he blames for the coup, followers of a US-based Muslim cleric named Fethullah Gülen. In fact, ISIS and Kurdish militants are opposing forces and do not share the same makeup, goals, or tactics. As far as the Gülen movement, it remains unclear just how big a threat it actually poses to Turkey, or what its involvement was in the recent coup, which Gülen himself has repeatedly denied participating in. Turkey is asking the U.S. to extradite Gülen back to face prosecution, and Vice President Joe Biden will discuss that request with Erdoğan during a trip to the country on Wednesday.