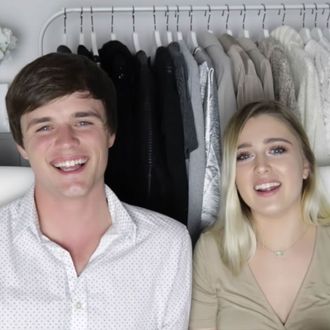 Earlier this week, we dragged you through the emotionally harrowing journey of Brianna Joy and Jaelin White, two married, teenage YouTubers who fled Chicago (or more specifically, Edgewater, a lakefront community in the northern section of the city) just a day after moving to town. There was fighting! There was Subway! There was (almost) Chipotle!
Now, all you lucky folks in the Chicago area can relive the horrors on The Brianna and Jaelin Walking Tour on September 6. Brought to you by Kevin Fergus, a "three-month Edgewater resident," the tour will stop by all the sites from Brianna and Jaelin's drama-filled 24-hour stint in the Windy City. More than 1,000 people have already checked the "going" box on Facebook, with another nearly 3,000 people marking themselves as "interested."
From the event description:
See all the famous sites like Subway and the CVS parking lot, as well as all the brunch places, yoga studios, and coffee shops that should have told the Whites that Edgewater was a dangerous neighborhood. Bring your wallet, because everybody's either going to Chipotle or Arizona when the tours over.
I hope all you Midwesterners will don your finest off-brand white polo shirts (Jaelin's look of choice) and attend. For those of us farther away, we can only hope someone will have the good sense to Facebook Live what is sure to be an incredible and educational event.