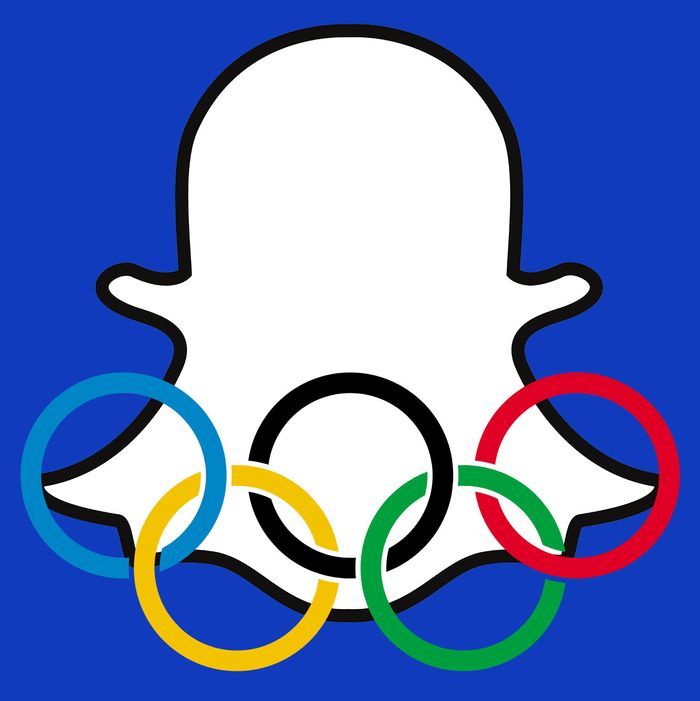 If you're already watching Olympic livestreams from your desk during the day (I think I'm fired now) and staying up watching NBC well past prime-time hours, adding some of the world's best athletes on Snapchat should be the next step in fueling your Olympiad obsession. We've rounded up 15 members of Team USA who are reporting live from Rio with shirtless selfies, videos from training sessions, and the occasional camera-roll upload.
To add them, open the app on your phone and take a picture of the yellow Snapcode next to each person's name. You'll see a pop-up notification where you'll need to tap "Add Friend" to confirm. Or you can swipe down from the Snapchat home screen, tap "Add Friends," and manually type in their username.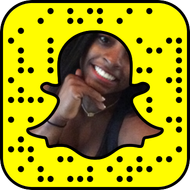 Name: Simone Biles
Sport: Gymnastics
Expect to see: Lots of selfies from Biles and the rest of the Final Five featuring ample gold medals. (And Biles still has several chances to rack up a few more before the games are over.) Also, find out what one of the best gymnasts in history does in her downtime. (Hint: There's a lot of Modern Family.)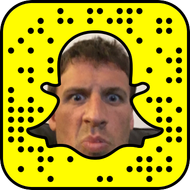 Name: Ryan Lochte
Sport: Swimming
Expect to see: Lochte, like you, has a thing for Snapchat filters. Come for the clips of his silver-haired face turned into a bumblebee, stay for the "Jeah!"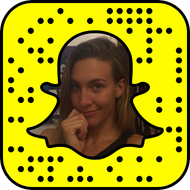 Name: Mikaela Mayer
Sport: Boxing
Expect to see: Mayer's first match isn't until Friday, so she's been snapping a lot in between training sessions while she's getting ready to fight. Recent snaps include an impromptu freestyle rap session about winning gold medals.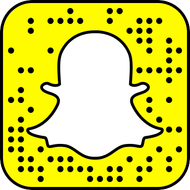 Name: Steele Johnson (Yes, really.)
Sport: Diving
Expect to see: Mirror pics, Rio geofilters, and plenty of cameos from Johnson's diving partner, David Boudia. (You can also follow Boudia on Snapchat at @DavidBoudia.)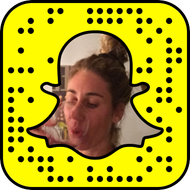 Name: April Ross
Sport: Beach Volleyball
Expect to see: When she's not dominating on the court, Ross is exploring Rio, cheering on the rest of Team USA, and keeping followers up to date on her nutrition routine. (So many acai bowls.)
Name: Kerri Walsh Jennings
Sport: Beach Volleyball
Expect to see: Jennings (who is April Ross's partner) is the only athlete whose excitement and energy holds even as she is dunking herself into an bathtub filled with ice. Watch her on Snapchat and get pumped for your day.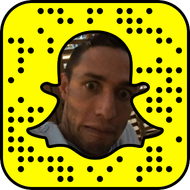 Name: Sam Dorman
Sport: Diving
Expect to see: Most of us nonelite-athlete types will never get to see the inside of an Olympic Village, much less live in one. Dorman's snaps take you behind the scenes of Rio's infamous housing for the teams from around the world. Also get up close and personal with the now-green Olympic diving well.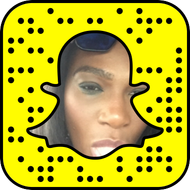 Name: Serena Williams
Sport: Tennis
Expect to see: Even though she's out of the competition for medals, Williams is still hanging out in Rio. Also, she's one of the greatest athletes of all time so you should probably already be following her.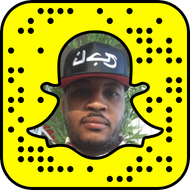 Name: Carmelo Anthony
Sport: Basketball
Expect to see: This is your chance to find out everything you ever wanted to know about the cruise ship the U.S. men's basketball team is hanging out on off the coast of Rio during the games.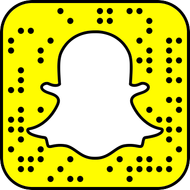 Name: Breanna Stewart
Sport: Basketball
Expect to see: Stewart has been snapping from the stands as she cheers on other members of Team USA. Follow to feel, at least a little, like you're sweating it out in Rio watching women's beach volleyball as a spectator.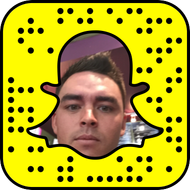 Name: Rickie Fowler
Sport: Golf
Expect to see: Rickie Fowler has his own Snapchat filter and he is not afraid to use it. Add him to see the 27-year-old golfer narrate his day today in Rio above a cartoon picture of his own face.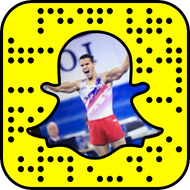 Name: Jake Dalton
Sport: Gymnastics
Expect to see: Despite the fact that he's, you know, competing at the Olympics, Dalton has been taking the time to snap words of thanks to his fans, in addition to shirtless gym selfies.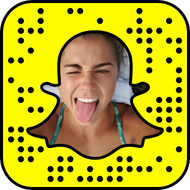 Name: Kassidy Cook
Sport: Diving
Expect to see: If you've ever wondered how professional divers recover from their training sessions, Cook is your woman. She's been documenting her ice baths, rubdowns, and early-morning wakeup calls.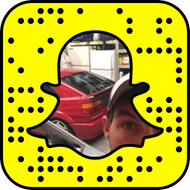 Name: Jake Kaminski
Sport: Archery
Expect to see: Kaminski took home a silver medal earlier this week and has been showing it off (rightfully so) on Snapchat. Turns out Olympic medals also come with very cool cases.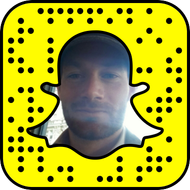 Name: Greg Billington
Sport: Triathlon
Expect to see: Billington's event is Thursday, so his snaps thus far have mostly been from his final training sessions.