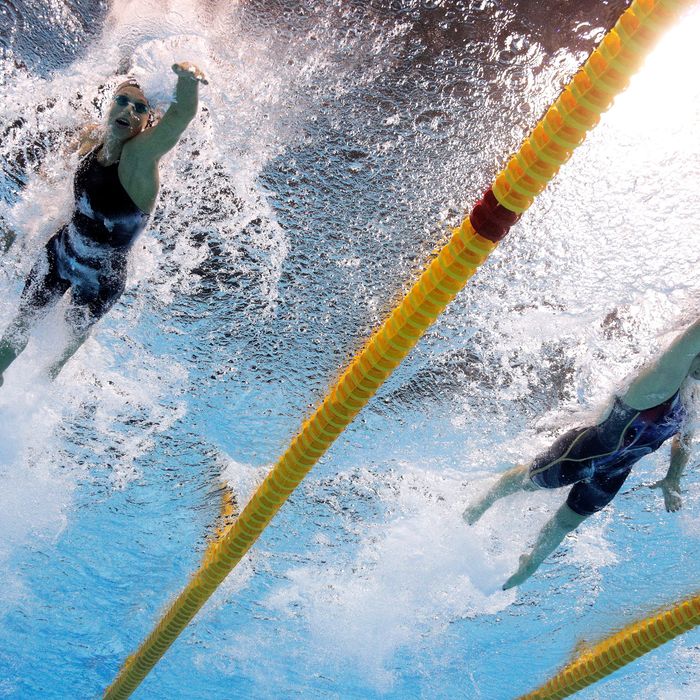 American swimmer Katie Ledecky (right) will try for another gold medal in the 200-meter freestyle Tuesday.
Photo: Adam Pretty/2016 Getty Images
United States is dominating the Olympic pool. America leads the field with 14 total medals in swimming, including four golds. Ryan Murphy, in the men's 100-meter backstroke, and Lilly King, in the women's 100-meter breaststroke, piled on two of those gold medals Monday night. Getty photographer Adam Pretty again captured those swimmers in action — this time from a view beneath the water. His photos detail the elegant mechanics of an Olympic swim: Arms slice the water, mouths gape open, torsos twist, and legs splash and leave clouds of water in their wakes.