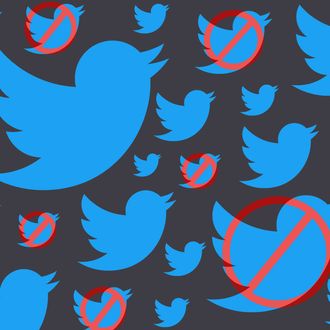 The past month has not been great for Twitter, and considerably worse for its users, as several high-profile cases of harassment — against people like Leslie Jones and Olympian Gabby Douglass — have left users frustrated. Twitter has so far been vague about what they are doing to minimize this sort of behavior, which has long plagued the service and seems to be nearing a breaking point.
According to Bloomberg, Twitter is weighing whether or not to introduce a filtering tool that will let users avoid specified keywords. It's unclear what is causing Twitter's trepidation about introducing such a feature — third-party Twitter clients and even their own Tweetdeck software allow keyword muting, though the apps are used by a very small subset of users. Twitter did not comment on Bloomberg's story.
Last month, Instagram started rolling out a similar filtering feature to prominent users like Taylor Swift and Chrissy Teigen. Twitter introduced its quality filter — an automated spam-filtering option previously only available to verified users — earlier this month.