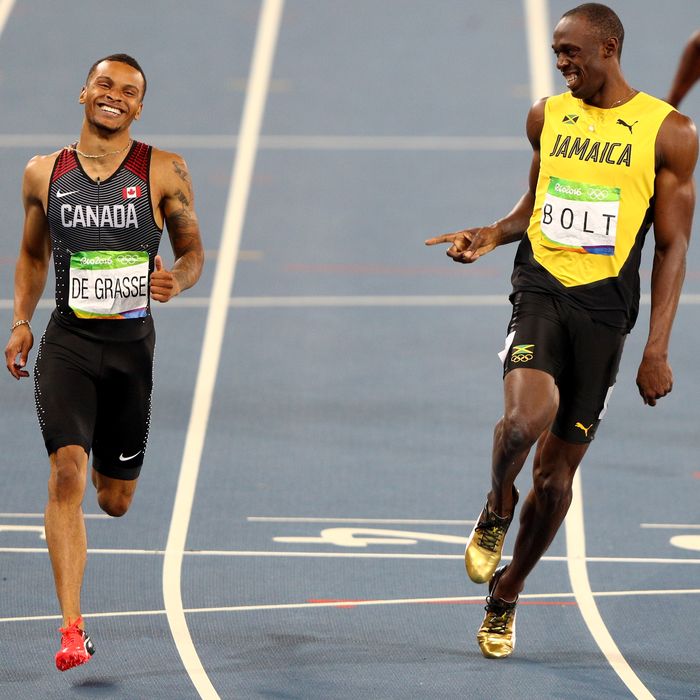 Photo: Ian Walton/2016 Getty Images
Usain Bolt has already earned one gold medal and spawned one spectacular photograph in Rio, but with his performance tonight in the men's 200-meter semifinal, he's on track to do both again. Bolt took first place in the semifinal, coming in just ahead of Canada's Andre De Grasse, who took second place, which means they'll both be moving on to the final. Which is great, but not quite as great as the sweet moment the two pals shared as they crossed the finish line. Which Twitter users immediately picked up on and began to meme.
The relationship between Bolt and De Grasse has been building for some time now, including earlier this week when Bolt won the 100-meter final and seemed just as excited about De Grasse taking the bronze as he was about his own win. The two will compete in the gold-medal final on Thursday night. Just think of the fanfiction opportunities.