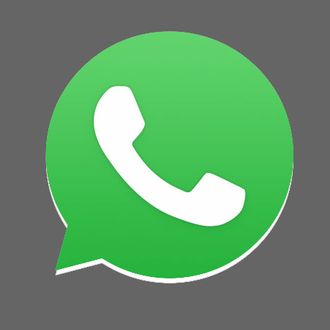 When WhatsApp was purchased by Facebook three years ago for $19 billion, the hugely popular messaging app, which had a hard-won reputation for protecting user privacy, assured its users that "nothing" would change. Well, not quite. In a blog post, WhatsApp announced changes to its terms of service that will allow the app to share data with their parent company.
Emphasizing that message content itself will stay encrypted and unreadable by anyone except the user (theoretically), WhatsApp writes:
[B]y coordinating more with Facebook, we'll be able to do things like track basic metrics about how often people use our services and better fight spam on WhatsApp. And by connecting your phone number with Facebook's systems, Facebook can offer better friend suggestions and show you more relevant ads if you have an account with them.
The data-sharing is useful to WhatsApp's bottom line on several fronts, perhaps chiefly as a way to provide businesses with the ability to talk to users on WhatsApp — doing things like providing bank-account balances or giving delivery-order updates.
Facebook gets something out of this as well: By receiving data like user phone numbers, and operating system and device information, it can link Facebook users to their WhatsApp accounts, and more effectively target those users for ads as well. With Messenger and WhatsApp — which is practically a verb akin to "Google" in many countries — Facebook processes triple the number of standard SMS text messages every day.
Unsurprisingly, the news is likely to frustrate long-time WhatsApp users. When it was acquired in 2014, the company's CEO Jan Koum told users that, "you can still count on absolutely no ads interrupting your communication. There would have been no partnership between our two companies if we had to compromise on the core principles that will always define our company, our vision, and our product."