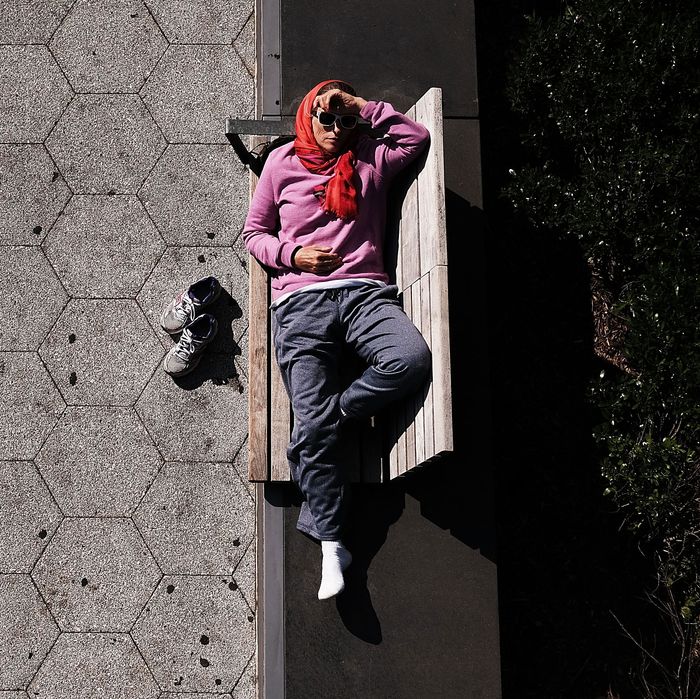 Photo: Spencer Platt/Getty Images
Tropical air is visiting the New York area this week, bringing you the heat and humidity of the Caribbean, but without the white beaches or fruity frozen drinks. The weather in and around the city will be "oppressive and uncomfortable" from now until early next week.
A heat advisory is in effect for the New York City area through Saturday night. The fun begins on this muggy Thursday, with temperatures stretching toward 90. From there, temperatures will keep rising, and once the humidity is factored in, the "real feel" temperature will be somewhere between 95 and 105 degrees for the rest of the week. Saturday will be particularly uncomfortable. The mercury could hit 95 degrees, but that tropical dew point could make it feel as hot as 110 degrees in the city.
These heat levels are at danger levels, so the National Weather Service is seriously advising you to bask in the air conditioner. New York City will open cooling centers across the five boroughs, too.
Hazy sun and some clouds will linger overhead this weekend, with a likelihood of a few scattered thunderstorms. But since the tropical air is unsettling the atmosphere, those thunderstorms could take the form of torrential downpours and localized flash flooding.
Relief probably won't come until at least Tuesday, but there is one speck of good news in all of this: Clouds and lingering storms should clear out for long enough Thursday night to give New Yorkers a possibly Instagram-worthy glimpse of the Perseid meteor showers.