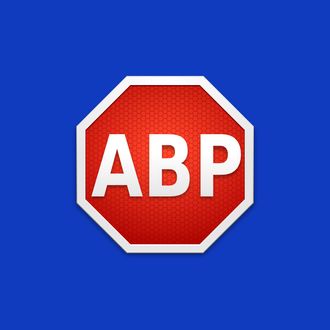 Adblock Plus, a software system that does exactly what its name implies, announced today that it will begin selling ads. The new service will sell "acceptable ads" to marketers while still blocking ads previously deemed obtrusive, The Wall Street Journal reports. Eyeo GmbH, Adblock Plus's parent company partnered with an ad tech firm to create their new ad exchange (a online hub where people and companies can buy and sell ads) and has been beta testing it for the past month.
From The Wall Street Journal:
"Acceptable ads" are allowed to pass through Adblock Plus's filters by default, provided they aren't too intrusive or disruptive to users. The Acceptable Ads Platform will contain only ads that abide by its Acceptable Ads criteria, which dictate the size, placement and labelling of ads, Eyeo said.
Adblock first introduced its Acceptable Ads platform five years ago, but the new ad exchange will simplify the process of getting promos in front of a person using ad-blocking software. (Previously, publishers could pay to be whitelisted, meaning individual companies like Microsoft would pay undisclosed sums to make sure their ads would be served around the blocking software.) Instead, under today's changes any publisher whose ad meets the acceptable ad criteria will be immediately green-lit. (Whitelisting, the Journal also notes, was a much slower process.)
Of course, this is fine for advertisers looking for ways to monetize a market of users that was previously, well, blocked, but it also raises a few questions for people seeking a truly ad-free experience. (Which then raises questions about the ethics of ad-blocking software, the publishers who have fought against it, and so on, in a seemingly unending ad-block debate. Just ask Facebook.)