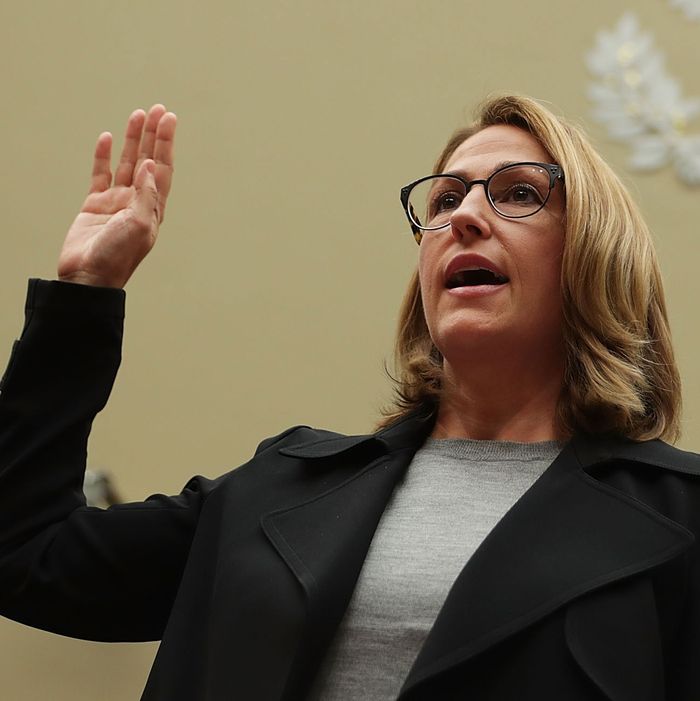 Photo: Alex Wong/Getty Images
The CEO of Mylan, the pharmaceutical company that sells the emergency epinephrine injector EpiPen, appeared in front of the House Oversight committee today and defended a 500 percent price hike for the decades-old, life-saving allergy drug as members of both parties criticized her and her company.
Elijah Cummings, Democrat of Maryland, said the price hike was done "to get filthy rich at the expense of our constituents." John Duncan, Republican of Tennessee, said, "The greed is astounding, it's sickening and disgusting."
Meanwhile, Mylan CEO Heather Bresch, the daughter of West Virginia Senator Joe Manchin, tried to argue that the company was not raking in the profits. "I know there is considerable concern and skepticism about the pricing," she said. "I think many people incorrectly assume we make $600 off each EpiPen. This is simply not true."
Instead, she said the company makes about $50 off every $608 two-pack after a gaggle of middlemen have taken their cuts. The problem with that argument is that some say it's nonsense. One financial analyst told the New York Times that the Mylan unit that sells EpiPen saw its operating profit margin grow by more than 50 percent since the EpiPen price hikes began in 2008.
Another issue that came up is Bresch's pay. In 2007, when Mylan bought the rights to EpiPen, she made $2.5 million. Last year, she made nearly $19 million. That's a 671 percent increase. That might sound like a lot, but as Bresch put it when a congressman mentioned that she was "doing pretty good," her salary is just about "in the middle" compared to other pharma CEOs.