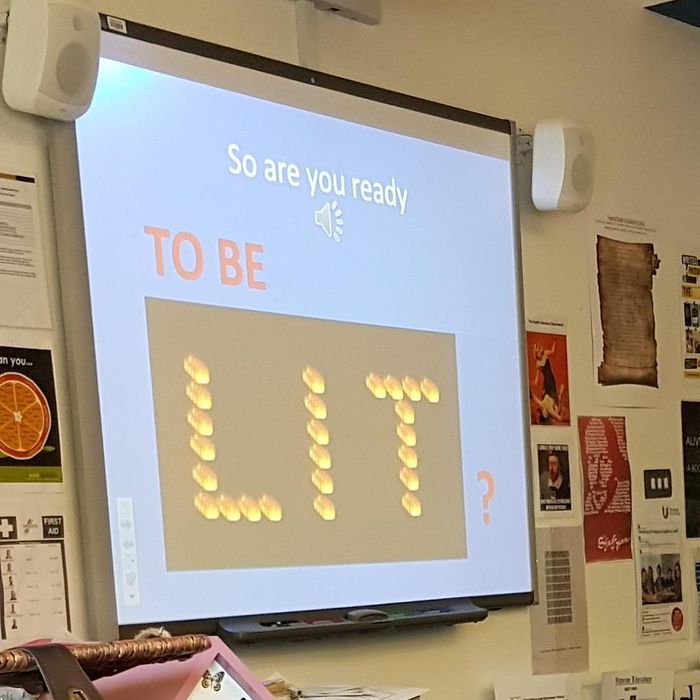 *Extremely teacher voice* Hi there, kids. Welcome. Please take a seat and direct your attention to the front of the classroom. Welcome to English literature. So … are you ready to be LIT?
Redditor h98matty posted a picture of this class presentation going down on Reddit earlier Friday with the caption "First lesson back fml." In the comments, h98matty claims the photo was snapped during their English literature class, hence the painful "lit" pun. (Mom, if you're reading this, "lit" is a thing the kids say when something is fun or exciting or turnt. Please don't make me explain the word turnt.)
"Instead of saying 'see you next lesson,' she had "The Next Episode" by Dre playing," the redditor also noted in the comments. "What a time to be alive." (Disclaimer: Redditor h98matty did not immediately return our request for comment, so we're taking this whole scene with a big ol' grain of internet salt.)
Still, one can only imagine the sorts of lit texts the lucky students in this class will get to read this year. We have to assume Ray Bradbury's Fahrenheit 451 is on the syllabus.