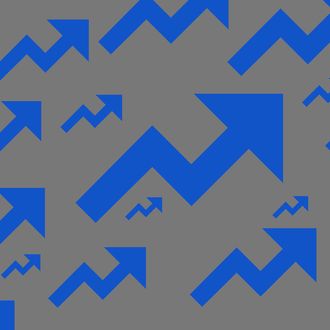 At TechCrunch's Disrupt conference today, the head of its News Feed product, Adam Mosseri, spoke about the future of Trending Topics. The sidebar recently underwent an overhaul after it was reported that the human editors in charge avoided conservative news sources — Facebook fired all of the editors, and in doing so eliminated the best filter it had for keeping fake news from bubbling to the top of the bog. You can guess what happened next.
As the odd, removed summaries of trending stories disappeared, fake news stories — including the not-real firing of Megyn Kelly from Fox News, claims that 9/11 was the result of a controlled demolition, and a partisan group questioning Hillary Clinton's physical fitness — showed up in the module.
Mosseri explained that News Feed was working on rolling out tools that minimized the spread of fake news. According to TechCrunch, "he said [fake articles like the Megyn Kelly one were] the sort of problem that could have happened before the change." (TechCrunch's writeup does not specify why Mosseri believes that a clearly fake article would have made it past human editors with even a modicum of decent judgment.)
Mosseri is trying to spin the recent changes to Trending Topics (less detail, more fakery) as improvements that work on a global scale.
"A system where we talk about the topic and the number of people speaking about the topic actually scales better internationally," said Mosseri, "and we care a lot about scaling."

"We tried to make sure we have one experience that adapts based on people's usage across the world, and not to have different types of products in different countries — that becomes much more difficult to maintain and execute on," he added.
Creating systems that work on a global scale often means creating systems so bland and inoffensive that there is hardly anything to complain about. What is clear is that Facebook wants to give users more relevant information — whether or not it's accurate is secondary.