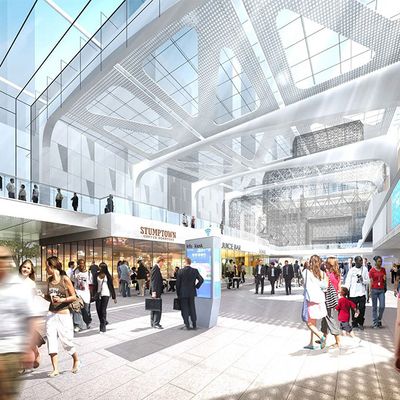 The stuff dreams are made of?
Photo: Perkins Eastman
The Port Authority Bus Terminal is gross. But last fall, agency officials approved a plan to build a $10 billion replacement for the crumbling 66-year-old structure. The agency hosted an "international design competition" and found some takers up for redesigning the massive bus station. Those proposals weren't going to be made public, but residents and neighbors of the current and future bus terminal protested, and the Port Authority agreed to release the submissions for public input.
The very detailed plans are available here, but below are a sampling of the five proposals. Curbed points out that there is a tiny catch: The Port Authority isn't obligated to go with these plans exactly, but the proposals and feedback from the community will all inform the final decision. Though they're all winners when compared to what New York is presently dealing with.
Arcadis of New York, Inc.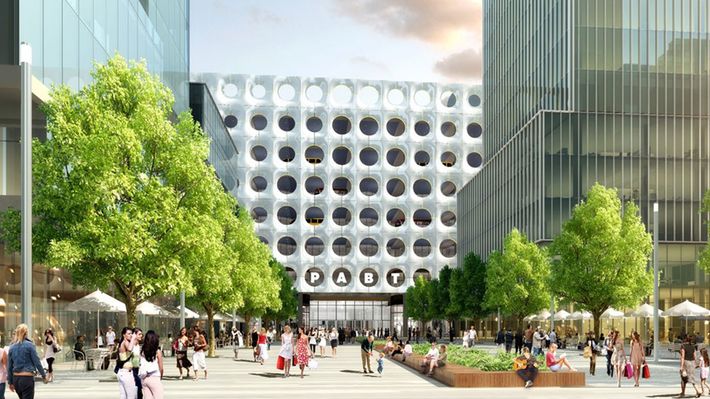 This proposal would allow for buses to have direct access to the terminal from the Lincoln Tunnel, avoiding street congestion. The design will include "an elevated pedestrian plaza over Dyer Avenue, creating a car-free entrance to the new Bus Terminal." This plan would use only Port Authority–owned land, and would link to a new 7-train subway stop at Tenth Avenue and 41st Street.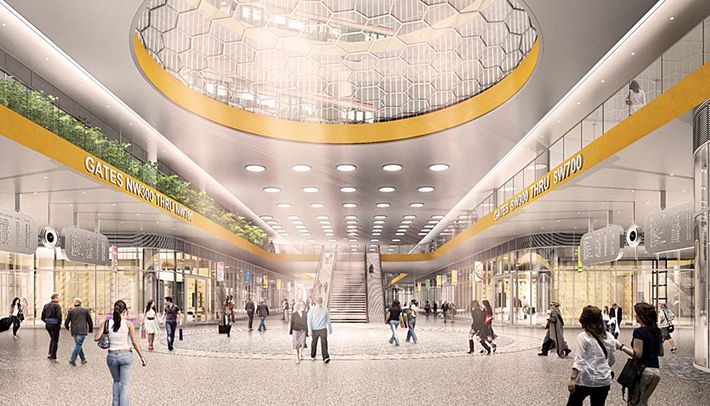 Archilier Architecture Consortium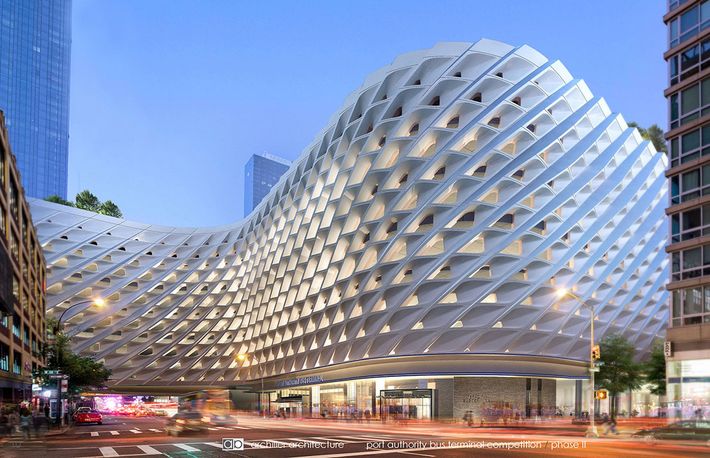 Archilier says the Port Authority will become New York's "Next Great Place." Their plan calls for a new 4-million-square-foot terminal that would connect the 7-train stop at Tenth Avenue, with a pedestrian path to the Eighth Avenue lines. And this sure sounds nice: a 9.8-acre rooftop park.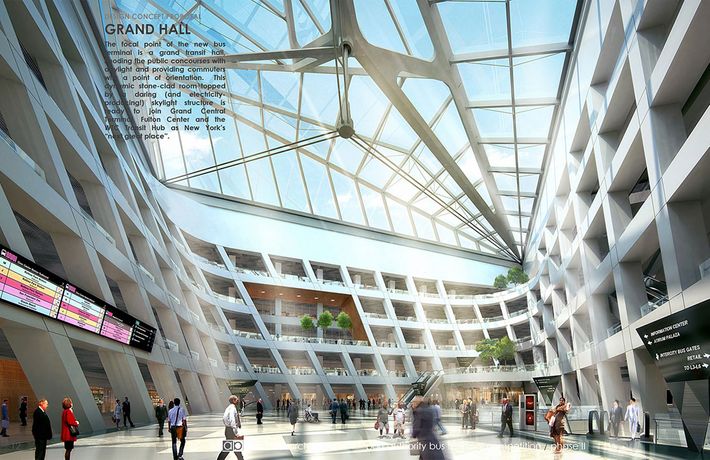 Hudson Terminal Center Collaborative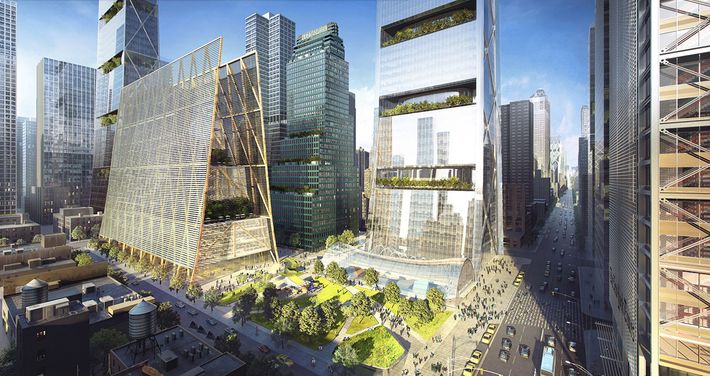 This proposal would put the entire bus terminal underground, leaving the area where the old terminal once stood open for whatever the developers dream up.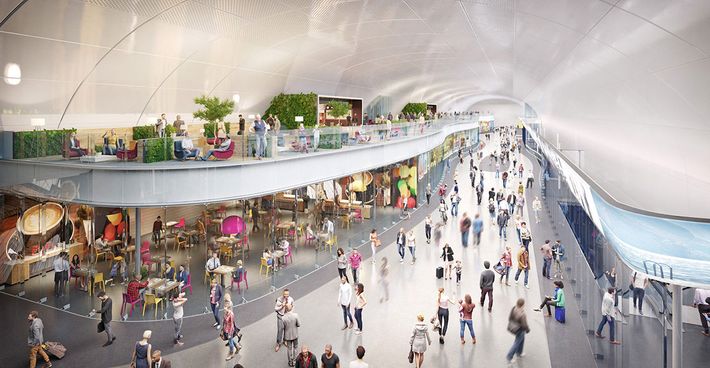 Pelli Clarke Pelli Architects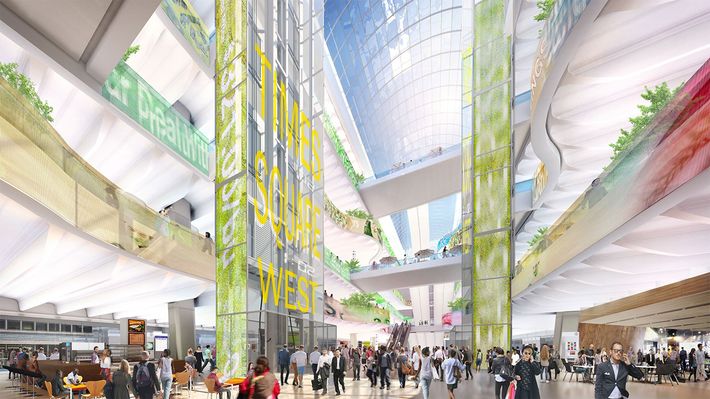 Instead of the Port Authority Bus Terminal, "Welcome to Times Square West."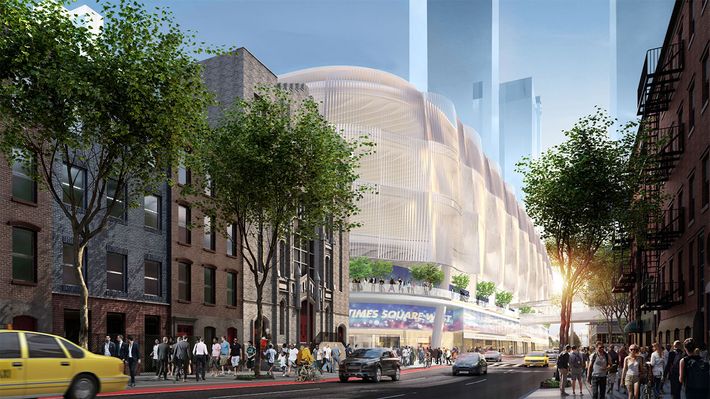 Perkins Eastman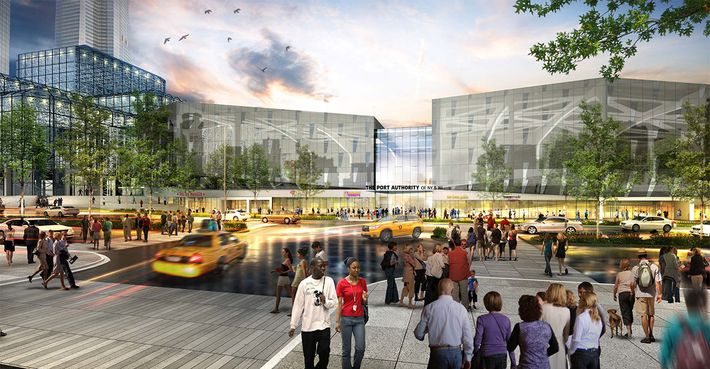 This one's called "Convergence." The firm proposes moving the bus terminal to the lower level of the Jacob K. Javits Center, marrying expos and commuting to Jersey.